Welcome to Pipedrive Community 2.0!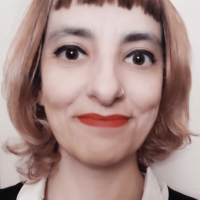 Inês Batata
Admin
Posts: 2,913




COMMUNITY MANAGER
We're excited to have you in our new house, which we've made more functional, comfortable and intuitive for you.
Please let us know your thoughts and suggestions in the comments, as we have exciting improvements lined up to make your community experience better.
Cool new things you can do:
Ideation: a dedicated space for you to share your Pipedrive improvement ideas, which can be boosted by other members, and that we'll categorize and update to let you know clear as water if our Product team is thinking about it, already in the oven, already live, or something we've decided not to go ahead with at the moment.
Easier navigation: a leaner and more objective set of categories (discussion topics) and groups (shared interest collectives) make it more straightforward to know where to post to get the type of response you want.
Quickly react to posts with emoji buttons: agree, disagree, like, promote, laugh, and flag.
Upcoming events section: a one-stop shop so you always know what's coming up.
What doesn't change:
Same login, just like you used to: no need to create a new Community account or come up with yet another password.
Your posts and participation points have all been transferred over, so you're not starting from scratch all over again. Your position on the leaderboard has been safeguarded

😎
More to come:
Badges and rank upgrades based on your achievements and contributions to the community
Internal messaging
Organizing an event or webinar? We'll feature it in our upcoming events section.
Tagged:
Comments