Viewing data (Team) in filtered lists // Visualización de datos (Equipo) en listados filtrados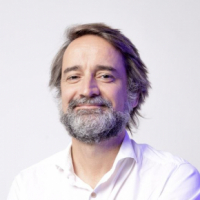 Xavier Framis
Member
Posts: 24




When you apply a filter in list mode you can select the fields you want to display in the list. The display of the data referring to the team (TEAM) for, for example, the filters in DEALS cannot be activated.
In addition, Team cannot be used as a condition for filtering, only specific users (owner).
Wouldn't it be nice to improve it?
//
Cuando aplicas un filtro en modo listado puedes seleccionar los campos que quieres visualizar en el listado. La visualización del dato referente al equipo (TEAM) para, por ejemplo, los filtros en DEALS no se puede activar.
Además para el filtrado no se puede utilizar Team como condición, sólo usuarios concretos (propietario).
¿No estaría bien mejorarlo?
Tagged: