Interannual Insights // Avances Interanuales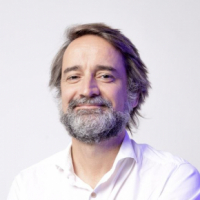 Xavier Framis
Member
Posts: 24




Hello community.
I notice a missing feature in Pipedrive Progress when I want to view interannual (for intermonthly, interquarterly..., the discussion would also work).
I am aware that the period selector is very good, that I can configure reports to compare periods and that I can open two windows and alternate their viewing, but I think it is impractical.
//
Hola, comunidad.
Noto a faltar una función en Avances de Pipedrive cuando quiero visualizar interanuales (para intermesuales, intertrimestrales..., también serviría el debate).
Soy consciente de que el selector de periodos es muy bueno, de que puedo configurar informes para comparar periodos y de que puedo abrir dos ventanas e ir alternando su visionado, pero creo que es poco práctico.