Labels & SUBLABELS (in custom fields) // Etiquetas & SUBETIQUETAS (en campos personalizados).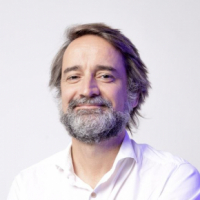 Xavier Framis
Member
Posts: 24




Hello community and friends of Pipedrive.
I have noticed in various CRM implementations where it is clearly necessary, when customizing fields (multi option), to create subtags within tags (suboptions).
Has anyone ever had this need? Are you on the Pipedrive development roadmap?
Thank you,
Xavier
//
Hola, comunidad y amigos de Pipedrive.
He notado en diversas implementaciones del CRM donde claramente se necesita, a la hora de personalizar campos (multi option), la creación de subetiquetas dentro de las etiquetas (suboptions).
¿Alguien a tenido alguna vez esta necesidad? ¿Está en la hoja de ruta de desarrollos de Pipedrive?
Gracias,
Xavier
Tagged: