Why supporting small and medium businesses matters for local communities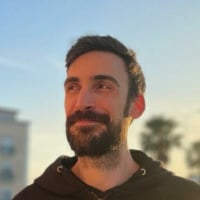 Manuel Oliveira
Admin
Posts: 803




COMMUNITY MANAGER
Small and mid-sized businesses (SMBs) are crucial to today's economy – so much so that they're often considered the backbone of economic growth and job creation. According to the SBA Office of Advocacy, SMBs make up over 99% of all businesses in the United States alone and are responsible for creating two-thirds of net new jobs. Here are three reasons why we salute them:
SMBs are agile and adapt quickly to changes in the market. Unlike large corporations, SMBs have the flexibility to respond to market demands and adjust their strategies accordingly. This makes them more resilient to economic downturns and better equipped to deal with today's uncertain times.
Additionally, SMBs are often more focused on serving their local communities, which helps to strengthen local economies. They tend to source their products and services locally, creating a ripple effect of positive economic activity within their communities.
SMBs promote innovation and competition in the market. They often introduce new products and services, which fosters healthy competition and forces larger companies to innovate and improve their offerings.
Are you an SMB owner? Share your experience in the comments below!
Tagged: