Create Deal / Contact from mail: Do not cover email content and make text copyable

Martin Eckardt
Posts: 41

Dear Pipedrive-Team,
we love the feature to add deals and contacts right from the mail inbox. A hustle we encounter daily is, that when we click the button to create a deal or a contact the form opens as an overlay and we cannot copy any text from the email or signature. Furthermore, the email content is partly covered by the overlay.
It would be great if the form to create contacts and deals could come in a sidebar from the side and  the email width gets smaller so the full email and the form are visible at the same time. Then we could copy phone numbers - if they are not detected correctly -, addresses and further information for the deal right from the email.  
Suggested Layout: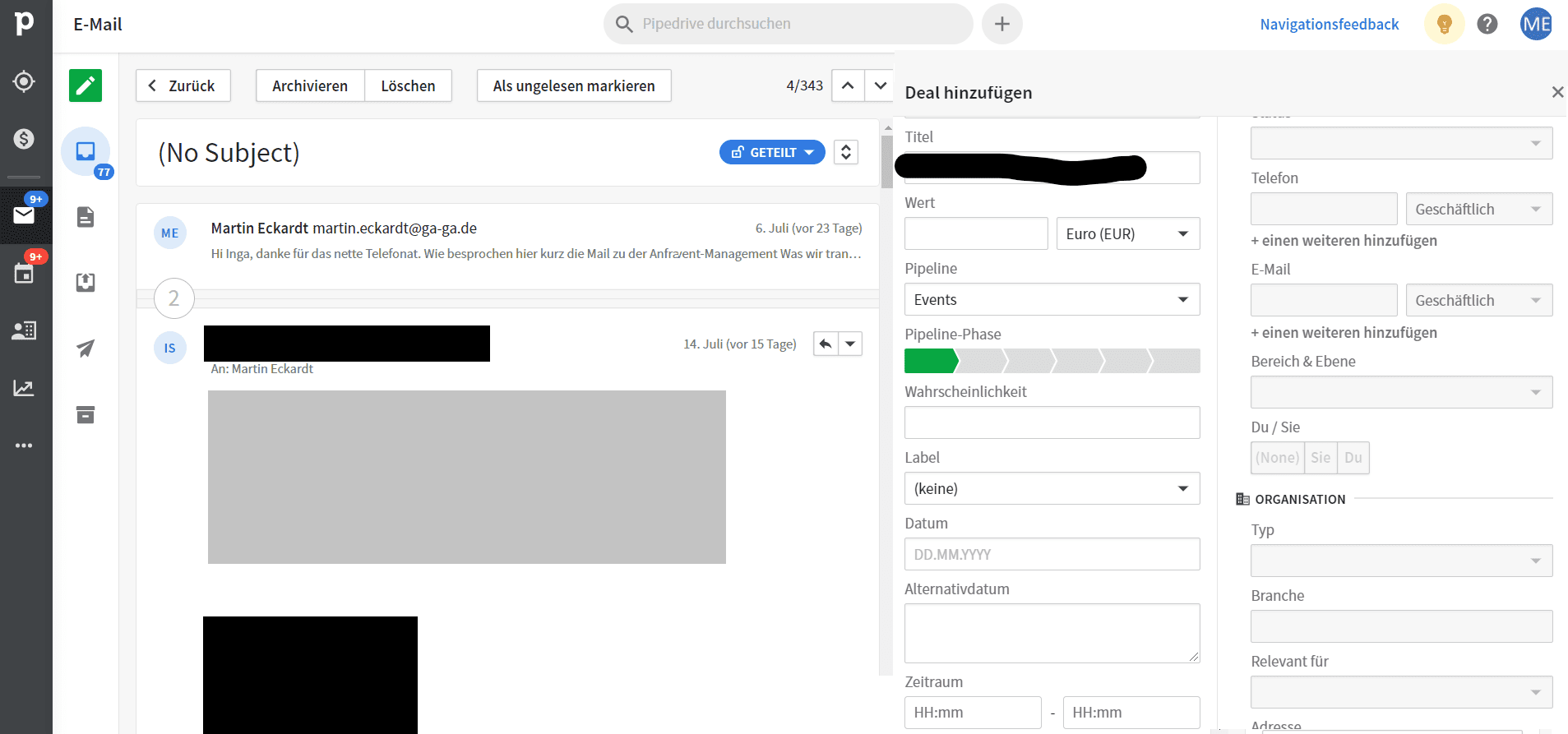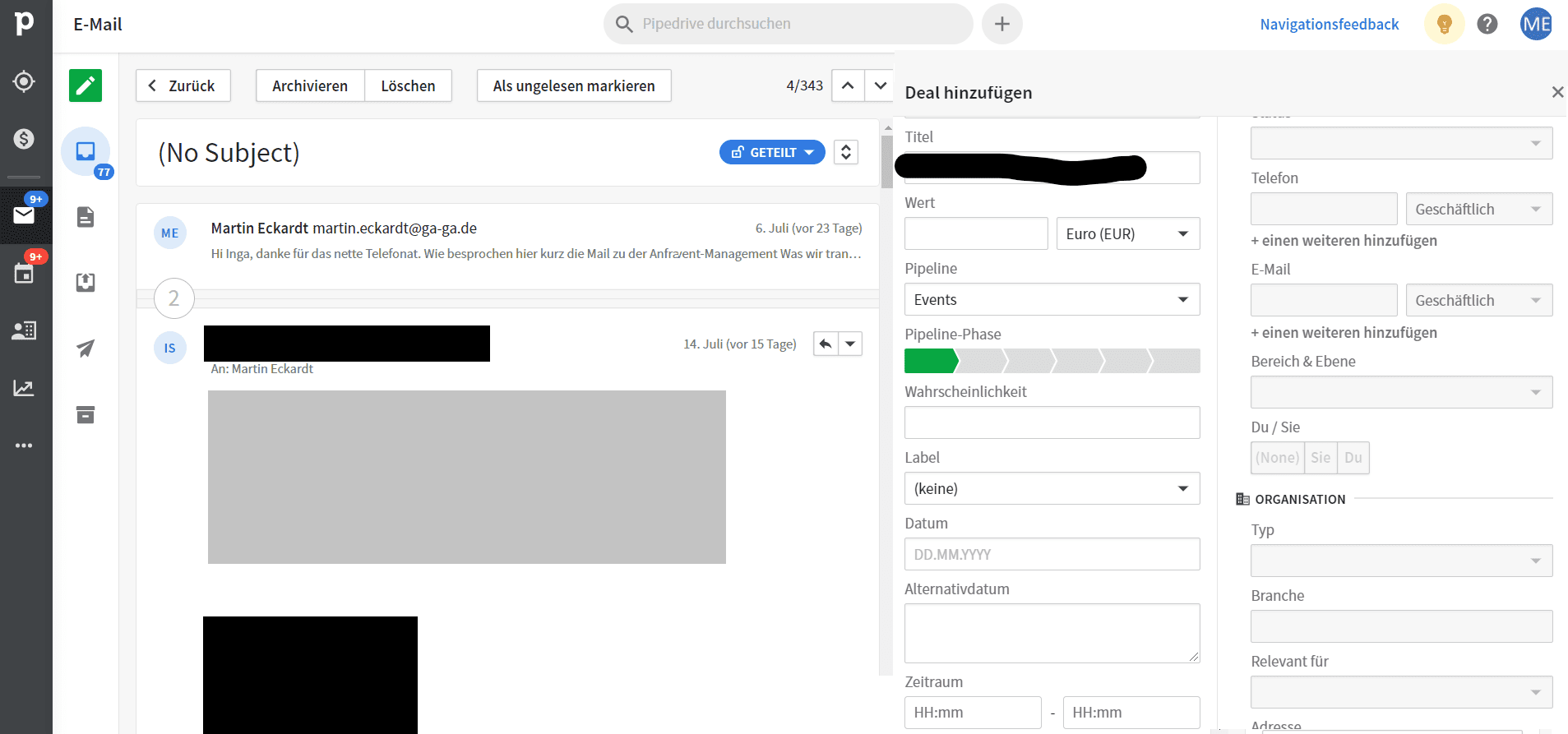 Tagged:
Comments