Is it possible to use pipedrive web forms just to create contacts?
Hi guys,
I set up a registration form for people to sign up for a mailing list on my website using webforms in Pipedrive but then I noticed it automatically would generate deals also when people registered. This was unwanted on my part as these are mostly not potential customers (I run a recruitment company and these are mainly job-seekers) and they just create clutter that I need to delete later.
I looked and it is possible to toggle it to generate leads instead of deals, but I want just the contact to be automatically be generated, and nothing else. Do you know a way to do that? 
Is the best way maybe to use a 3d party app integration like Wufoo or something and skip using webforms altogether?
Appreciate your help.
Andrés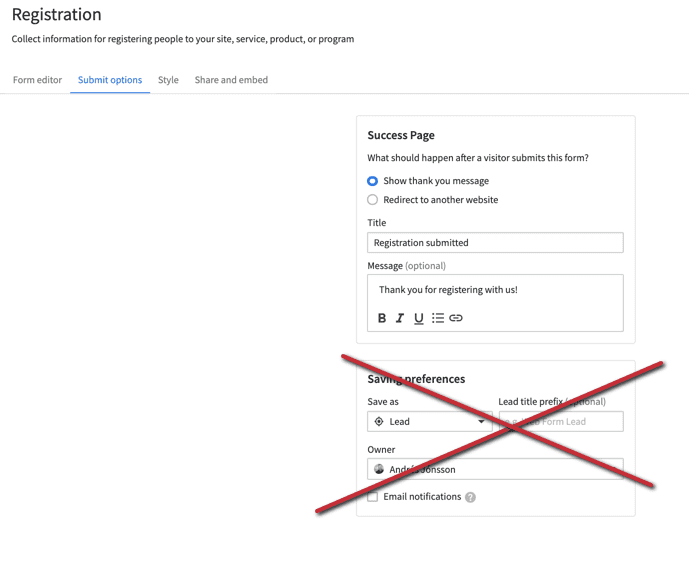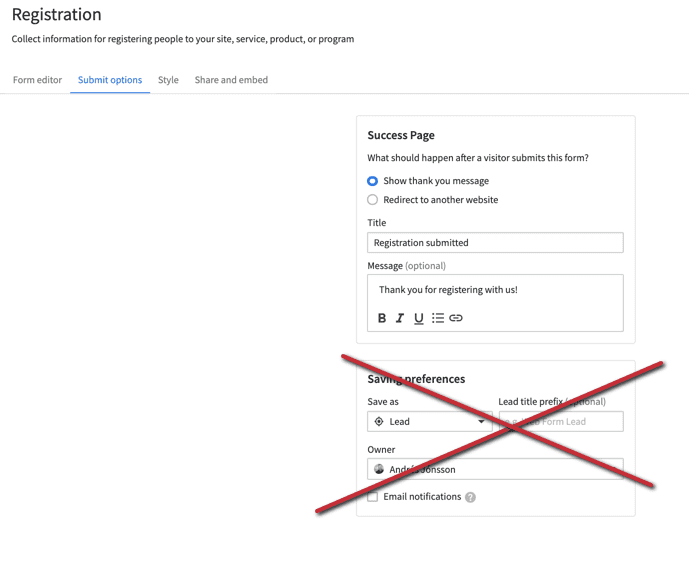 Tagged:
Comments