Incoming SMS with Keyword (TAGS) with automated response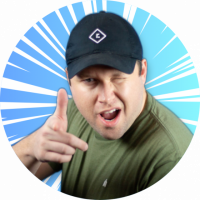 Jeremy Gulley_11062
Member
Posts: 88




Hello Everyone! 
I've got a tough one. I'm working with a friend and trying to find a system that can integrate to Pipedrive that offers SMS in with Keyword/Tag commands. The goal is a truly integrated system but, if I have a Zapier setup, I'll be fine as well. Basically, my friend is a roofer and he currently uses Infustionsoft (Keap). They have a unique integration with a company called FixYourFunnel. On his truck, he has his business number and it says something like "Text "TRUCK" to XXXXXXXXXXX to learn more". When FixYourFunnel receives the keyword TRUCK, it asks the customer things like first and last name, and what they're looking for etc. All this populates into Infustionsoft (CRM) and tags the lead source as TRUCK. This is how my friend know's which employee to pay the commission basically. They each have their own Keyword to text in. 
I can't seem to find anything that does this or similar. I don't need anything too fancy but, the goal is 1 main company number that everyone can send a text to. When they text a different keyword, they get a different response. Does anyone know of a system that can do this or similar? Let me know if you need more details and THANK YOU in advance. 
***To clarify, I am in the process of switching my friend over to Pipedrive and this is why I need such a solution. Any thoughts or insight is super helpful so please let me know. I want to provide the best experience possible because I've already told him how amazing Pipedrive is and this is the one hiccup that I can't seem to solve YET!
**UPDATE - I WAS ABLE TO GET THIS SOLVED!! After a ton of research and going through SEVERAL different solutions, I found a team that was willing to work with me and really configure a successful solution! If anyone is interested in a system that can handle this type of workflow with a team that will walk step by step to make sure it's successful Sagen ([email protected]) over at Simplii is definitely your guy! Appreciate the introduction David Kran. Happy to give more details on my experience and solutions I've tried if anyone is interested
Tagged:
Comments