Leads Inbox improvements for users in all plans! 📥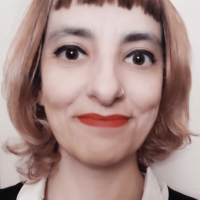 Inês Batata
Posts: 2,209




From now on, all new leads have to be linked to a contact (either an existing one or a new one is automatically created), similar to how all deals have to be linked to a contact.
🤔  Why the change?
You can now add a Lead from an existing Contact and track the contact history
Importing Leads with your Contacts? They will now be linked.
Contacts created from Leads are included in your Contact Sync (on web app and mobile)
Simplifies syncing marketing tools with Pipedrive
No more concerns about having 3 places to store contacts in Pipedrive (Leads Inbox + Leads Archive + Contacts)
No more missing link between leads and contacts
No more losing data in your Leads Archive

❓ What else has changed?
Contact duplicate detection happens immediately when you create a lead
A more organized "Add Lead" modal (similar to "Add Deal" modal)
All lead-generation tools (LeadBooster, Chatbot, Web Forms, etc.) now create/link to contacts by default
🔮  What more is planned for Leads Inbox? 
Custom fields
Selectable columns
Bulk actions
Exporting Leads
Email integration
Calling integration
Leads in the mobile app
Leads Insights
Leads included in Workflow Automation
 
Learn more about Leads Inbox from our Knowledge Base and our Academy.
Tagged:
Comments