Planned: more features in Leads Inbox 📥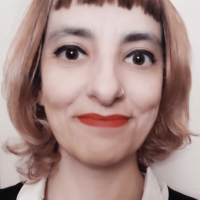 Inês Batata
Posts: 2,209




As we continue to fine-tune and expand Leads Inbox's capacities (see this post), there are still things up our sleeve that we want to bring you over the course of the following months, such as...
Custom fields
Selectable columns
Bulk actions
Exporting Leads
Email integration
Calling integration
Leads in the mobile app
Leads Insights
Leads included in Workflow Automation
 
As you can probably tell, we've been hearing your feedback and taking notes. 😉
Learn more about Leads Inbox from our Knowledge Base and our Academy.
Pro tip: Join our Research and Beta Testing channel for the chance to try out early versions of new and improved features. 
📝Please note 📝
Pipedrive reserves the right to modify and update the features in the What's planned?  topic and does not communicate exact timelines for delivery.
Tagged:
Comments