Zoom integration into the "propose times" feature?
Ellen Lichtenstein
Posts: 4

I am researching whether this feature exists and from what I've seen on info relating to the Zoom integration, it does not. Does anyone know otherwise? 
When you are in your Pipedrive mailbox there is a "propose times" button so you can insert a link for an email recipient to schedule a meeting. 
I would like to make it so doing this creates/sends a Zoom meeting invitation.
When I go into my settings and look at the propose time section, It doesn't look like this is fully integrated. My idea for a workaround is to paste my personal meeting room link into the box that says "Attach the following note..." 
Does anyone do this or know a more automated way?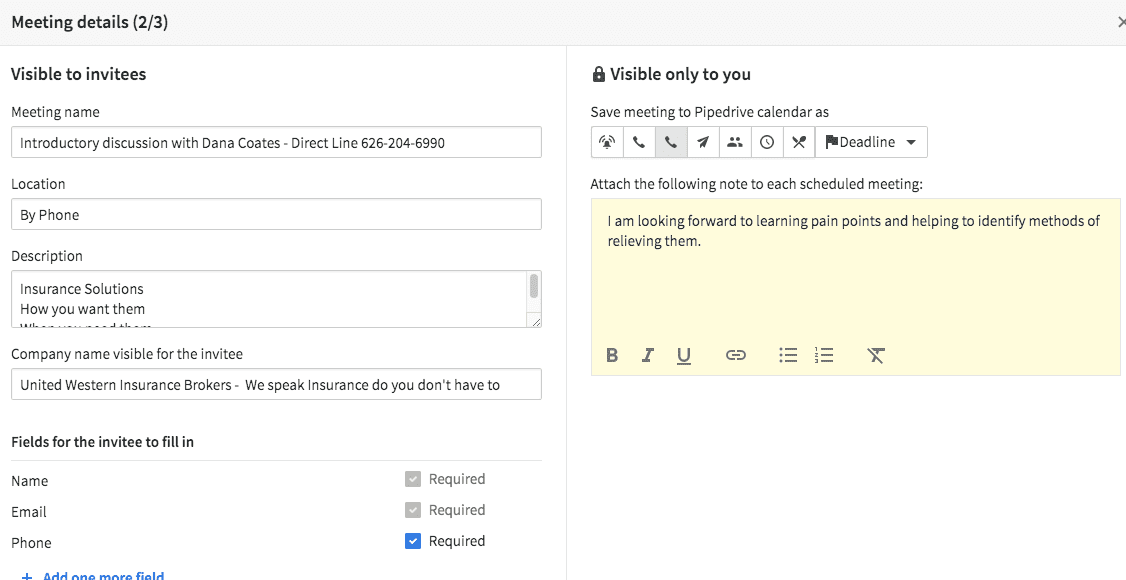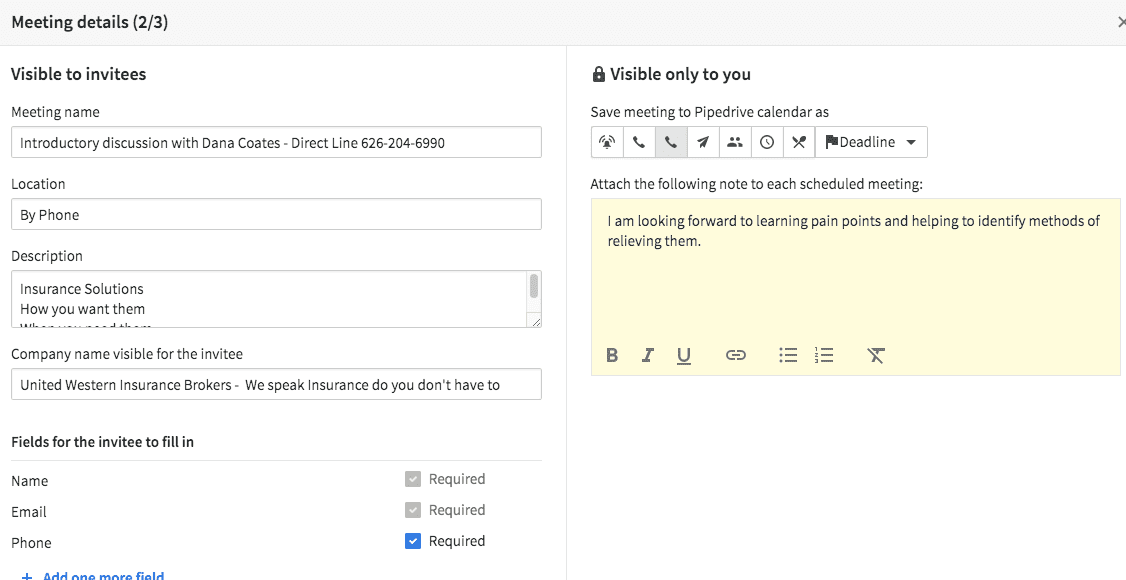 Comments