File Usage & Improvement Roadmap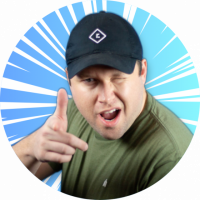 Jeremy Gulley_11062
Member
Posts: 88




Hello all,
A few of my organizations are using the files function more and more. The goal of Pipedrive being a Customer Relationship Management tool and "Home Base" for all your customers interactions is great but, I'm wondering how everyone is managing their client files / projects currently? Does anyone have a better way that seems to work well for their use case? I find that uploading files to Pipedrive isn't a great option as this filter includes attachments from emails between you and the client as well. It seems to be overload by the time a project is done for us because it holds anything with an email signature image and things that we don't need. This makes most of us go back to Google Drive to create a common shared folder to utilize for each "Deal". 
I'm hoping there's a better way! Can you give me use cases and example that everyone might use to improve this process? What works? What has been tried and doesn't seem like a great solution?
If you could improve the current implementation, what would you like to see? I have my own wish list but, I'm curious to see the needs of the community before I add my own thoughts. I've seen a lot of different mechanisms with other CRM's but, I know there's benefits and fallouts for each.
If I could add a "simple" feature request that would go miles for all my users, it'd be: Emailing from a person, organization or deal would allow you to attach "files" from the current area you're working in. I feel like this would be the first step to making the files stream valuable but, I'd love to hear everyone else's thoughts. 
Tagged:
Comments