Is there a way to use the dead space at the top of the People record between the name and owner? I'd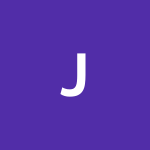 There seems to be a lot of dead space on the People record page, which means I have to unnecessarily scroll down to see more of the record. For instance, I'd like to see the deal name and stage next to the person's name, since there's a huge amount of screen real estate that's blank there. 
Also, is there a way to get the Organization that someone works for to show up in the Details section of the person's record? I'd like to not have to scroll down so much since there's space for these items in the main screen. 
if not, can this be added to the database? It would save scrolling time. 
Tagged:
Comments