Automation trouble.
Hey, Pipedrivers!
Hope you are doing fine. 
Having trouble with an automation.
The created trigger works strangely. Sometime it works, some time not. 
I created Birthday Activity to be created after previous one (the same)  was DONE. 
Please clarify what may have I done wrong. 
It works unstable. 
Attaching screen.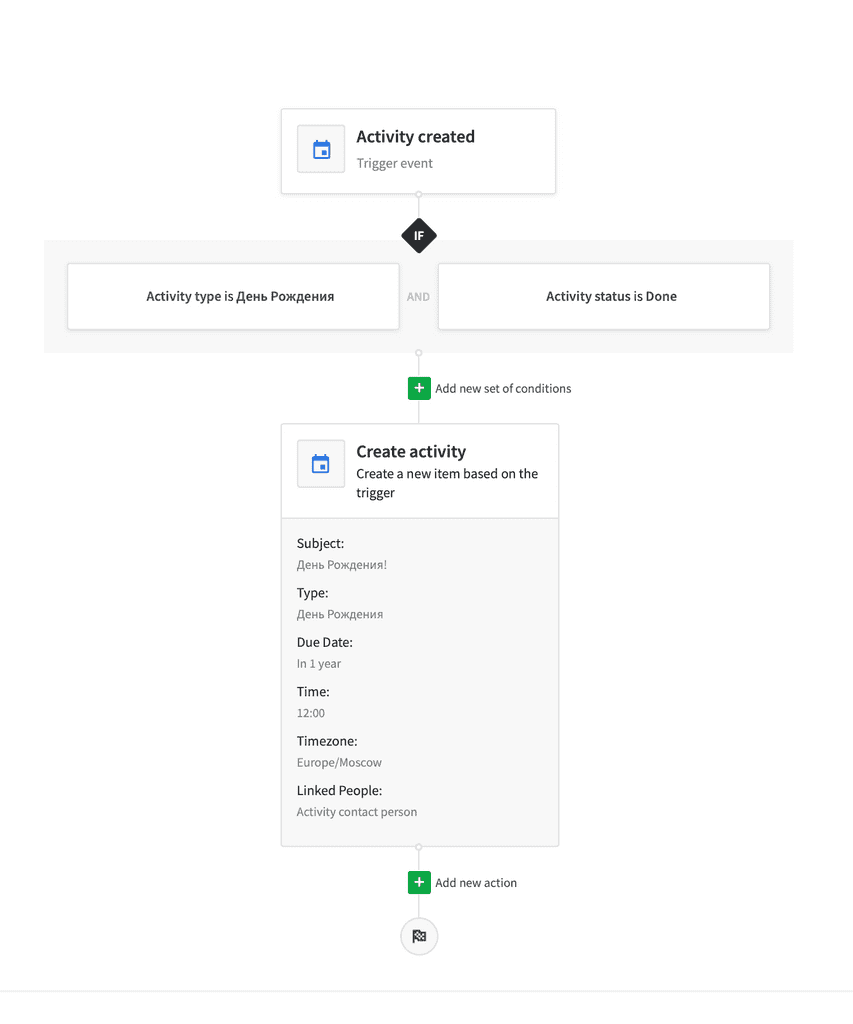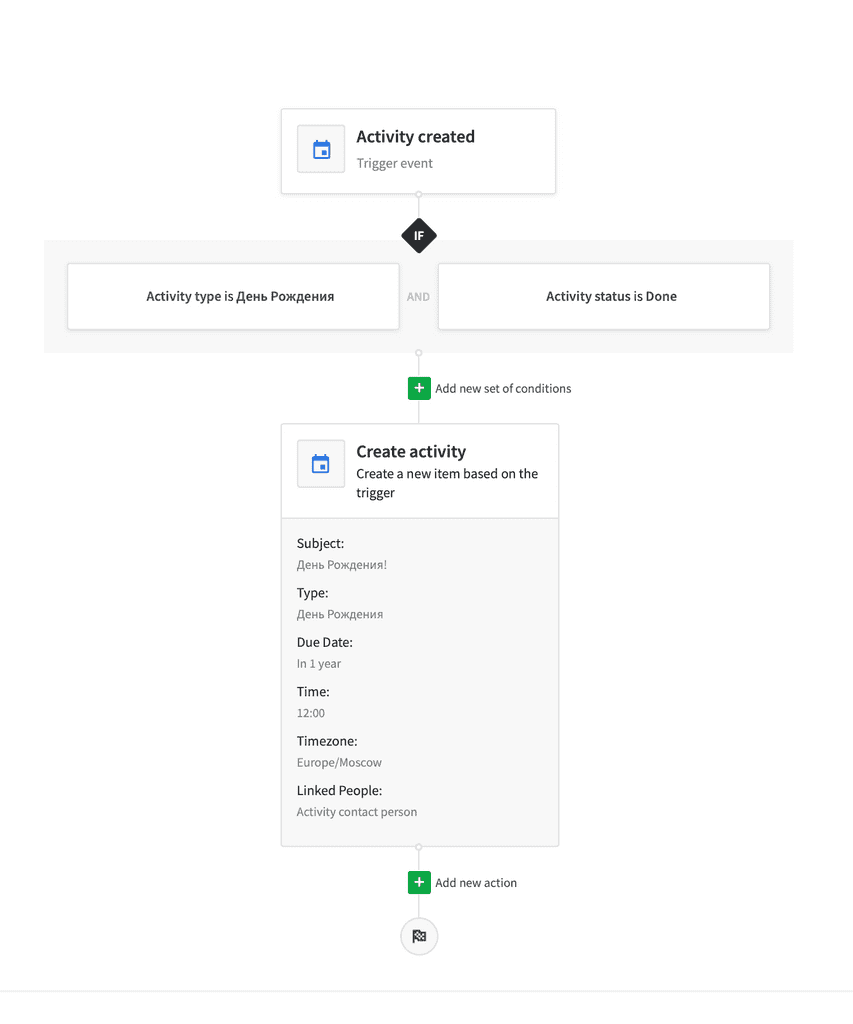 Tagged:
Comments