Planned: Global Search 🔎 💫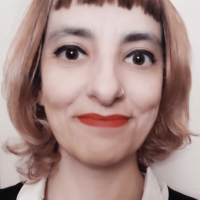 Inês Batata
Posts: 2,209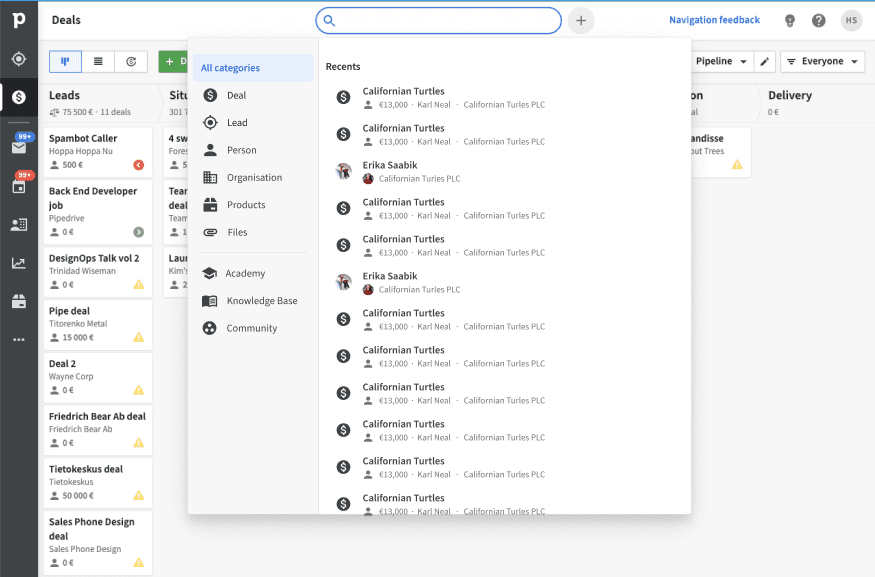 We are improving the way our Search feature works and looks, to give you a smoother and more thorough experience:
Search look-and-feel will be improved
See recently modified, viewed and added items
Differentiating between similar search names will become a lot easier with the use of hover cards
Introducing quick action buttons after your search
Bringing Knowledge Base, Academy and Community content into Search results
In short, this will make it very easy for you to find your data and navigate Pipedrive. Stay tuned!
 
🧠 Learn all about our Search feature here. Learn all about any of Pipedrive's features from our Knowledge Base tutorials in your preferred language and our Academy video courses.
 
 
📝Please note 📝
Pipedrive reserves the right to modify and update the features in the What's Planned?  topic and does not communicate exact timelines for delivery. Follow What's Planned? to know what we're working on currently and what's to come.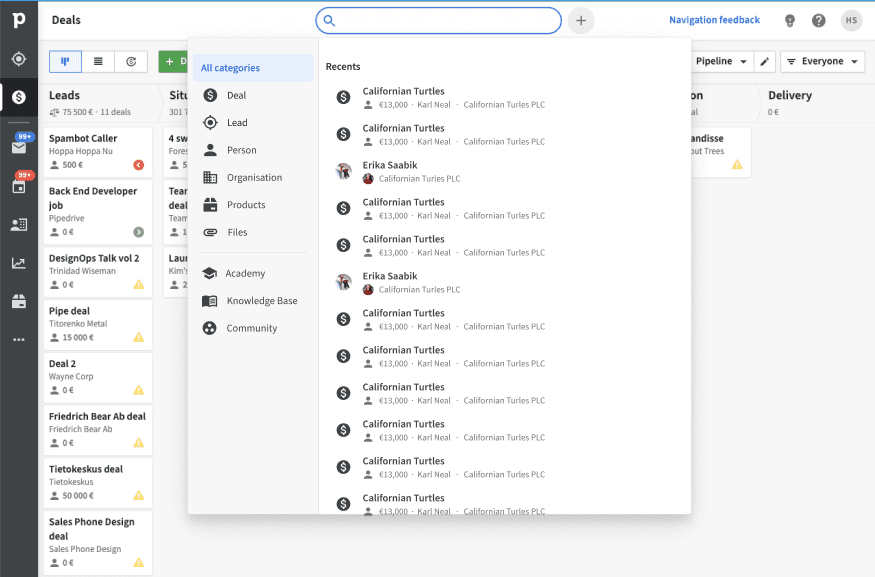 Tagged:
Comments