Ongedaan maken verwijdering pijplijn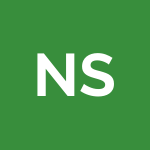 Beste gebruikers, Dear users,
Wij hebben met ons kantoor een groot probleem. 1 van mijn collega's was admin gemaakt en bij het verwijderen van haar persoonlijke leads heeft ze de fout gemaakt om de pijplijn van de 27 collega's te verwijderen!
Wij gebruiken dit systeem heel intensief en dit is een redelijk grote ramp voor onze werking. Heeft er iemand een idee hoe dit ongedaan gemaakt kan worden? Alvast heel erg bedankt voor uw hulp!
We have a big situation within our firm. 1 of our colleagues wanted to delete the leads in one of her pipelines and because she is admin she deleted this pipeline (the one we use the most) of all of the 27 employees!
We use this system very intensive and this is kind of a disaster. Does anyone has an idea on how we can fix this? There should be a possiblity to turn this back I guess? Thank you in advance for your answer!
Met vriendelijke groeten, Kind regards,
Nathan Sierens
Tagged:
Comments