Sharing Insights Dashboard Internally (including filters)
Currently, you can share your dashboards via the public link, and that works fine for its intended purpose.
However, it would be great if you could actually either 
a) share a dashboard inside of the Insights tab with specific other users, so that they could apply filters as they require, or;
b) allow the 'Public Link' feature to save multiple 'filter states', so that I could share the same dashboard via multiple links, each preserving the filters that were in place at the point I created the dashboard share.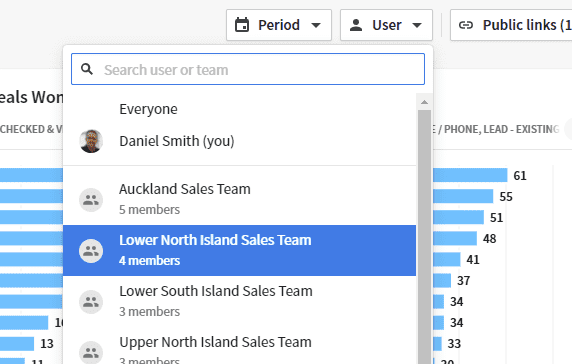 My main dashboard for which I've shared a public link for internal use, shows 'all users, current quarter' - it would be great to be able to create a report for a single sales person simply by applying the filter, and then sharing the resultant filtered dashboard.
Currently the only option for doing this with 20 sales people is having 20 copies of every chart and dashboard.
Cheers, Daniel.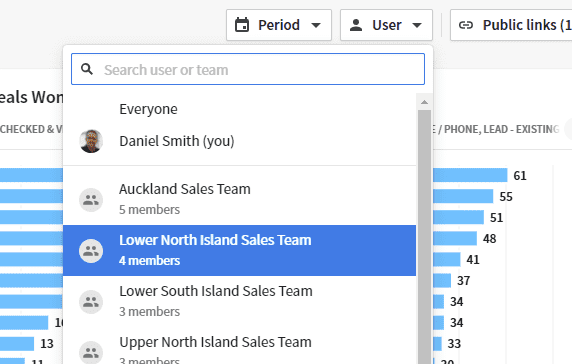 Tagged:
Comments