Using Pipedrive to mange outstaffing deals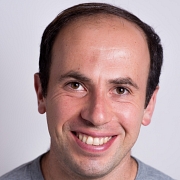 feedbackHi Folks!
We are looking for a way to use Pipedrive for an outstaffing business (matching candidates <> positions(deals)). There are many to many relations between candidates and positions.
The current workaround we use:
 
We create candidates as Person in Pipedrive and assign them the label "candidate"
We add them as participants for the deals they currently involved
We use activities to keep a record of status updates
 
Some problems we haven't found a solution for:
 
Keeping specific fields("Salary") private for most of the team members
A dashboard/Report/View that shows a list of current/past deals the candidate is involved in(such we add candidates as participants and not deals owner)
Managing candidate status per deal(first interview, second interview, etc) since in the same deal might participate several candidates.
I'd appreciate your feedback and ideas.
Ishay
 
Comments