Parse Natural Language To Accelerate Activity Creation
Anish Patel
Posts: 29




I have a suggestion to make the activity creation process more efficient that its current form (i.e., having to "fill out a form/UI fields" individually is time consuming/slow).
When I'm in a meeting with a customer, I'm taking quick, live notes.  For example: "Follow Up on Acme Decision with John Doe at 3:30-4p tomorrow"
My preference would be for Pipedrive to parse the natural language to accelerate activity creation from the search bar and from the yellow notes field.
Here are two flows:
I'd like to be able to use the search bar to type "Follow Up on Acme Decision with John Doe at 3:30-4p tomorrow" and the Activity popup should populate the subject, date/time, people, org fields pre-populated.
 
Additionally, when I'm taking notes during a customer meeting (in the private, yellow field), I'd love to be able to use a keyboard shortcut to generate the same popup.  so, if I added a [ ] in front of a sentence, the sentence should parse into an activity popup.

[ ]  Follow Up on Acme Decision with John Doe at 3:30-4p tomorrow
Then, either of the above would generate an activity popup as follows: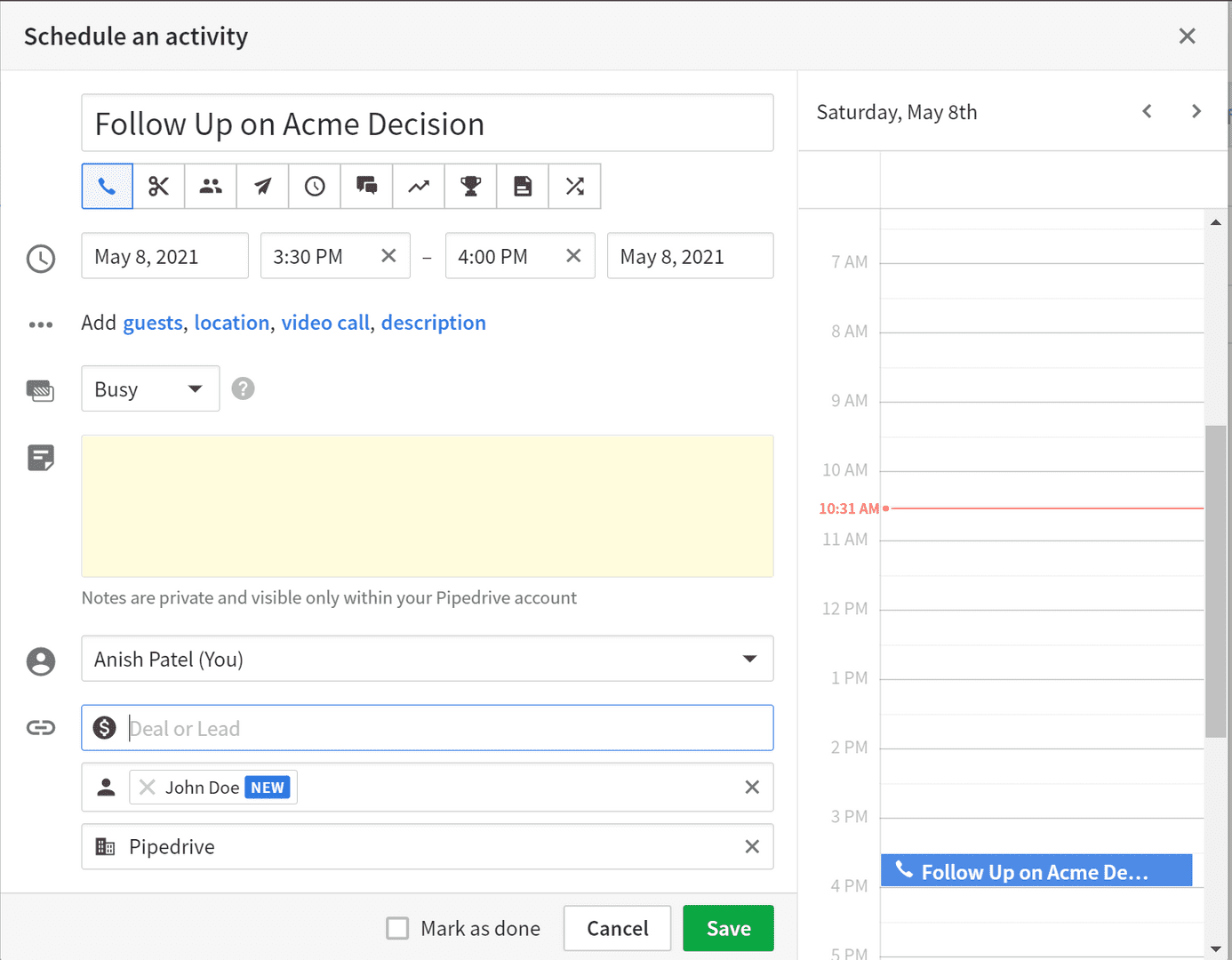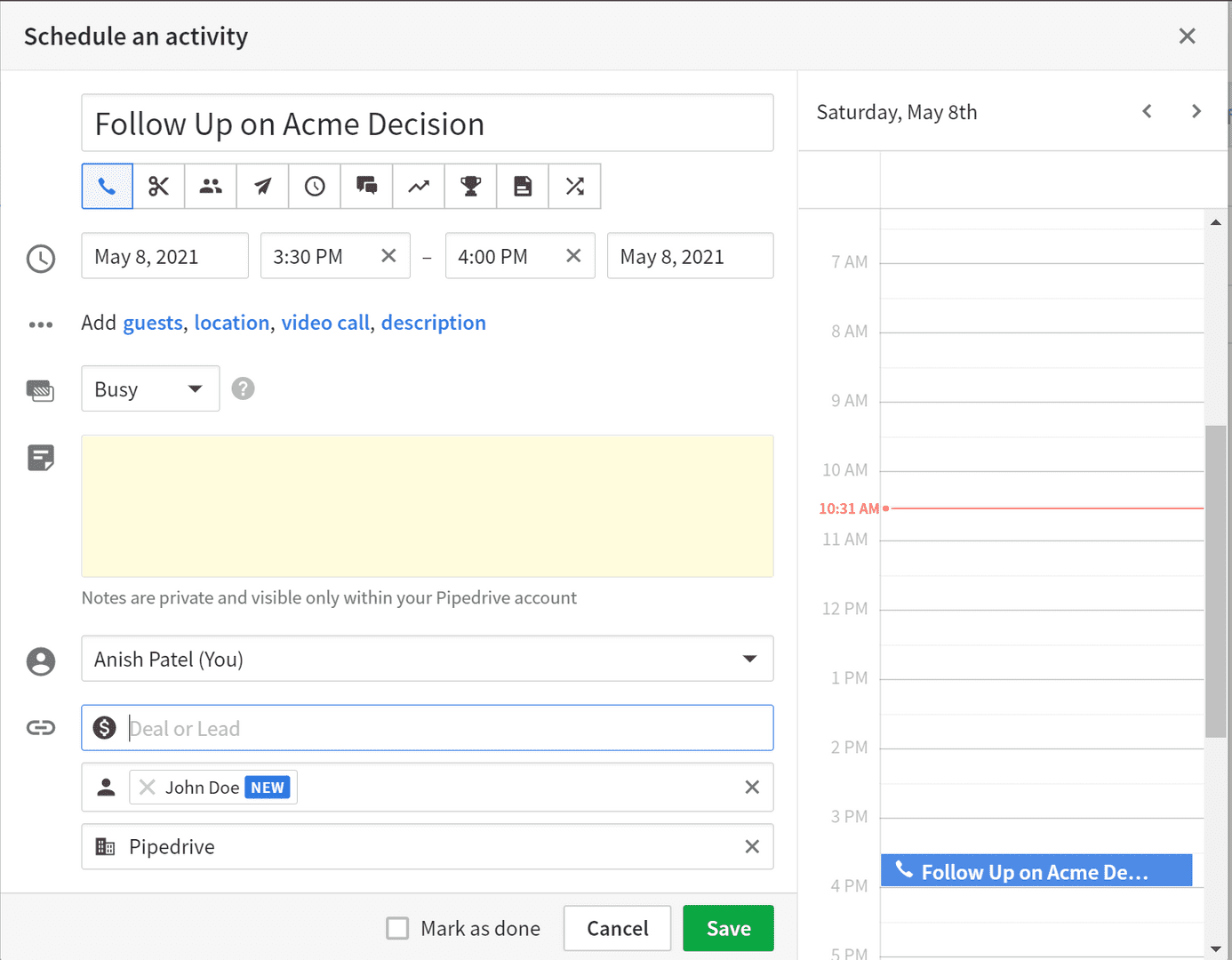 Tagged:
Comments