Organization fields disappeared
Jean Kany
Posts: 17


All our Organization fields disappeared this morning. It asks me to customize fields and or Add Details (screenshot 1). If I click on "Add Details", it just gives me a "DONE" button (screenshot 2).
If I go to the Company Settings / Data Fields / Organization, I can still see all our Organization fields listed in there though. So I know nobody deleted all this (see screenshot 3 below).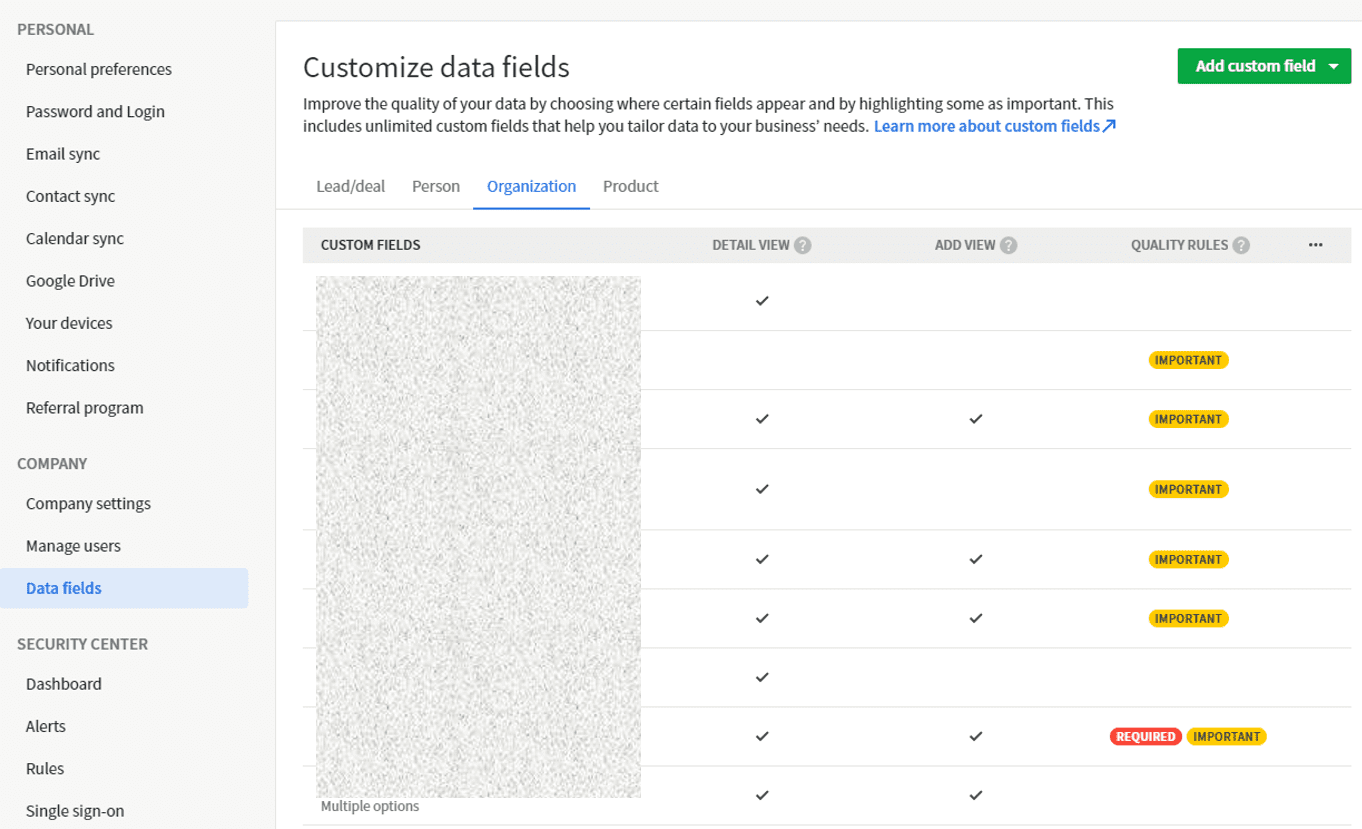 I'm guessing it's a bug from Pipedrive. Has anyone faced the same issue?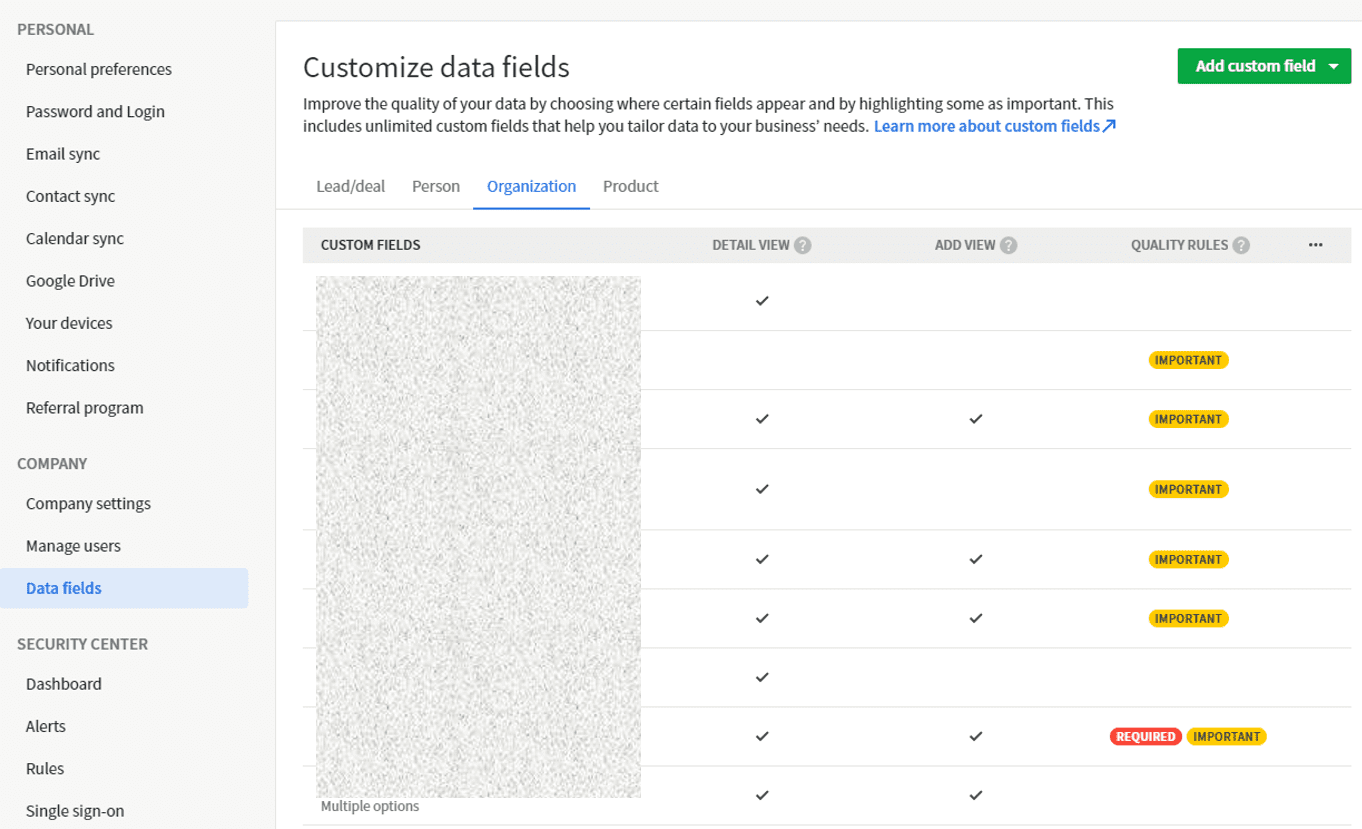 Comments