Direct link from Activities in "Calendar View"
The case study is as follows:
(1) I click on CALENDAR – See image 1
(2) I click on an activity – see image 2
PD shows the  info for that activity - so far so good.
Now I'd like to enter in either the CONTACT, DEAL or ORGANIZATION.
* * PROBLEM *  *
 I have no direct way to get into that PERSON, DEAL or ORG.
I have to:
1.- click on ESC
2.- go to the search bar or CMD+/
3.- Type the name I'm looking for
4. Select
* * * SOLUTION * * *
See the image 3
It would be great if the ICONS on the left hand side of the CONTACT, DEAL and ORGANIZATION fields were clickable.
This way the users are sent directly to the page they want.
Thanks
G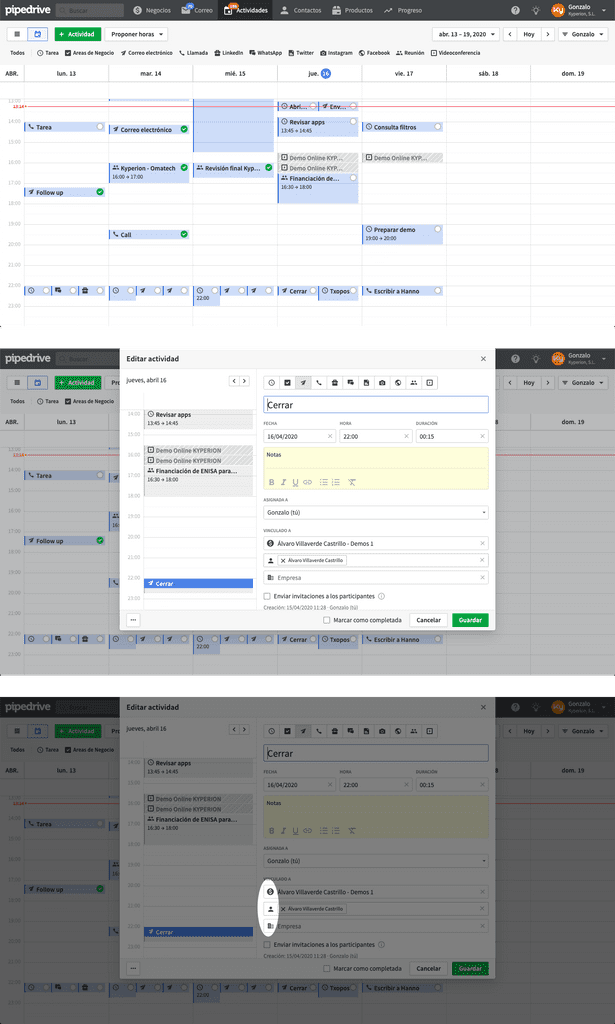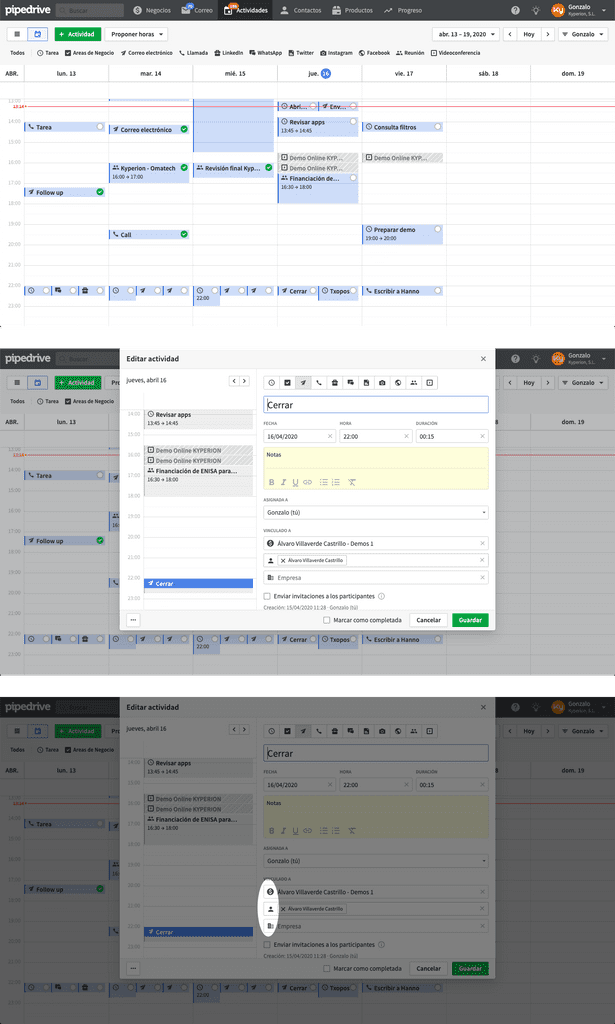 Comments