NEW CUSTOMER - DEAL WON - UPDATING ORGANISATION AND CONTACTS TO CLIENT DOES NOT SYNC CONTACTS TO THE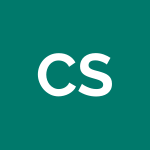 I am not sure what others think of this but for me when I update an organisation to "CLIENT" status after the deal is won, this does not flow through to the contacts that are associated with that organisation that is now labelled as "CLIENT". 
Now thinking about how you can have contacts as leads that you have never spoken to before within that client, but irrespective if you have spoken to that contact they are still a client.
It would save time and confusion that if you set an organisation with the label "CLIENT" it updates the contacts attached to that client record. 
The reason I have seen this, is that I export email lists so that we can do monthly marketing emails. 
I have one for prospects and one for existing customers. 
when you run an export and filter out CLIENT records for prospects, it does not remove CLIENT contacts that don't have he same label as the organisation CLIENT and I end up emailing existing contacts as if they were prospects. 
Is there anyway that the system knows to update the ENTIRE record including contacts to CLIENT