Impossible to filter with tags ?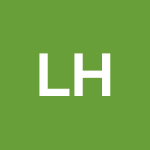 Laura Houssain
Member
Posts: 5

Hello,

I have created a Pipedrive tags and have been adding them to all the emails I want to synchronize. But it seems this doesn't work even though I choose the option when I synch.
The only solution is to place the emails in specific folders. But I can't seem to be able to create a rule that says when pipedrive tag is added to an email send it to this folder.

Has anyone found a workaround?
Here is the video of me trying to set things up.
 
https://www.loom.com/share/3decd5dfa2654481866df1bbb58109d3

Thanks
Tagged: