How to link your custom contact form without Zapier.
Looking for Integration of your forms (CF7, Planso, WPforms,...) on wordpress with Pipedrive? 
Advanced Form Integration plugin on wordpress allows you to integrate your usual contact forms with Pipedrive CRM. When a user fills a form on your website, the plugin will send the data to your Pipedrive account and create Contact, Organization, Deal, Note, and Activity. You can also add custom fields like URL of page visited when completing the form. Supported Features Create Contact, Organization, Deal, Note and … You keep trace in google analytics by using Contact form native to wordpress.  It works via Pipedrive API and UX interface on wordpress.
You will be able to do powerfull reporting in Pipedrive on you most profitable landing page,...
I use it and it is amazing tool with high support. 
Yes, there is still a lack of a tool at a reasonable price for the reverse path in order to transmit to Google Analytics, the information of the lead processing (Won, amounts,...) in order to have the complete view in a single table. Even today with Zapier it is not possible to transfert Pipedrive relevant deals info to analytics...
More info https://advancedformintegration.com/    
Afordable price + Easy to implement :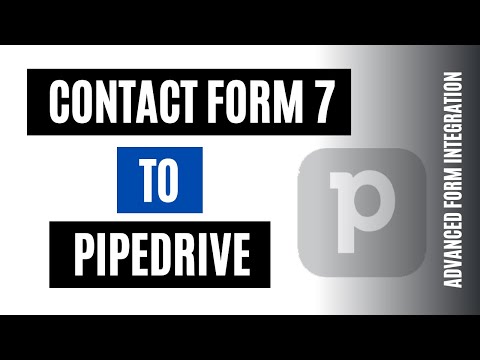 https://www.youtube.com/watch?v=4tzdzZxrgxw
#Google Analytics, #contact form integration, #reporting, 
Tagged:
Comments