ℹ️ New Community Terms of Service ℹ️
Hi all! If you already have a Community member account and
get a prompt about our new Terms
, all you have to do is read and accept them and continue your login as usual.
No need to create a new account
, and you also won't be asked again when you come back. Thank you for growing with us!
New: Leads Inbox update - Custom columns and filters 📊 🔎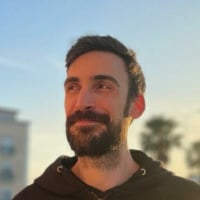 Manuel Oliveira
Admin
Posts: 788




COMMUNITY MANAGER
What?
We've just released custom columns and custom filters support in the Leads Inbox. Users are now able to:
edit the existing or create new filters in Leads Inbox
modify and re-order the columns in Leads Inbox
When?
Gradually rolling out to all users in the coming weeks
🔔  Follow What's New? to get notified about all new product releases 🔔
Comments