Conditional/dependent fields and values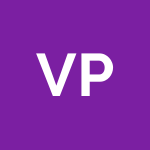 Hi,
It would be great if Pipedrive allowed conditional/dependent fields and values. Is there a plan to develop such features?

1st e.g. There are two single-option fields and the available values in the second field would depend on the selection in the first field.
2nd e.g. There is a single-option field and if specific option is selected, then additional fields appear that could (or must) be filled in.
3rd e.g. There is a field that is optional to fill, but becomes mandatory if specific values are selected/entered in another field.
Thank you.
Tagged:
Comments