Currency Exchange // Cambio de Moneda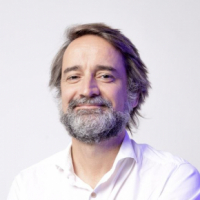 Xavier Framis
Member
Posts: 24




Hello, community! 
A question about the currency of the deals and their display for each user. 
As admin user, I would like to see the value of the deals in the original currency of each user and in the exchange currency.
For example, an admin user wants to see a list of all the deals in € and in the local currency of each user, not only in the totals.
It's possible?
Thanks,
Xavier
//
Hola, comunidad!
Una duda en cuanto a la moneda de los deals y su visualización para cada usuario.
Cómo usuario administrador me gustaría ver el valor de los deals en la moneda original de cada usuario y en la moneda al cambio.
Por ejemplo, un usuario administrador quiere ver un listado de todas las propuestas en € y en la moneda local de cada usuario, no sólo en los totales.
¿Se puede en Pipedrive?
Gracias,
Xavier
Tagged:
Answers