What can WeMapSales do for you: more about Geo-visualization and Geo-analytics on Pipedrive!
Shilpa Damle
Member
Posts: 7


Hi Community,
We launched our App, WeMapSales, on May13th. Since then we have seen interest in our App, views of our YouTube videos and interaction with our Social Media. More importantly we got requests and questions about the App and its functionality. 
Here is the first of a series of "What can WeMapSales do for you" videos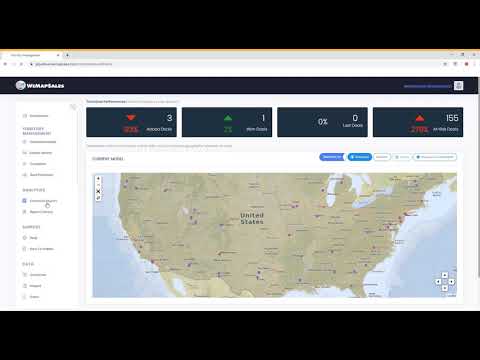 https://youtu.be/0OKqsXifK_E.  This video summarizes the geo-visualization and geo-analytics capabilities that will empower your Pipedrive data! 
The single sign-on access and tight integration with Pipedrive makes our App plug & play. This App does not need any installation and your Pipedrive data is automatically updated. Login and you are ready to use WeMapSales. 
Give our App a try for free and help us add more to it. Reach out to us with feedback, comments or request for more information & demos! Visit our Marketplace page to access the App https://marketplace.pipedrive.com/app/we-map-sales/6df8d296bdf3bf50
Thank you,
Shilpa
Comments