12 essential Dos and Don'ts for running a successful SMB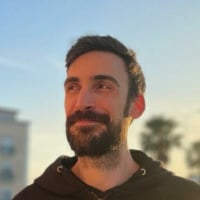 Manuel Oliveira
Admin
Posts: 785




COMMUNITY MANAGER
SMBs (small and mid-sized businesses) are a pillar of today's economy. They provide jobs, power economic growth and drive innovation that positively impacts our lives. They're agile and adapt quickly to changes in the market, making them resilient to economic downturns and well-equipped to deal with uncertain times.
However, managers and owners of SMBs may not always know which strategy to take. This is especially true for "wannabe" entrepreneurs, solo entrepreneurs or those new to managing a business. Here are 12 dos and don'ts for those running or interested in running an SMB. 
Do:
Write a good business plan: this will pay dividends when you're new to running a business and help alleviate stress.
Know when to cut your losses: If things aren't going well, ask yourself if it's worth investing more capital and resources into your business, project or idea. It might be better to quit instead. 
Be involved in your local community: Talk to other business owners, make connections and give something back. This can only lead to good things and will help generate new business.
Manage your inventory like a boss, and if you don't know how to, don't shy away from asking for advice.
Set realistic invoicing terms: 30-day payment terms might seem the norm and work for other companies, but you may need to get paid quicker. As always, be upfront and transparent about this to your customers. 
Act like someone who runs a business: If you're driving a vehicle covered in your branding, drive responsibly! 
Don't:
Hire your friends or family (if you can avoid it). If something goes wrong, this can have long-lasting negative consequences on your relationships. Likewise, be discerning with the feedback from friends and family – these comments are rarely objective.  
Assume a service you outsource is done well: Just because you use a "professional", it doesn't mean the service you've subcontracted will be performed well. Be careful who you choose for your accounting, taxation, marketing, legal representation or any other task that involves significant responsibility.
Expand too quickly! Pace yourself, work from a carefully-written business plan, know your limitations and read the market. 
Assume you'll be be successful, or there's demand for your product or service. Do your research. True, sometimes there is a gap in the market, but there might simply be no demand for your product or service (others might have already tried).
Underestimate the costs (both financial and emotional) of running or starting a new business.
Underestimate your competition! 
Do you have any dos or don'ts of your own for an SMB? Let us know in the comments below – we'd love to hear your thoughts!