Supercharge your sales with JustCall CTI and Pipedrive webinar Q&A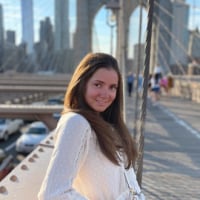 Dina Osman
Posts: 60




Hello everyone! ☀️
We would like to extend our heartfelt thanks to each and every one of you for attending our recent webinar. Your presence and engagement made it a truly successful event!
During the webinar, we received an overwhelming number of insightful questions from all of you. While we tried our best to answer as many questions as possible live, we regret that time constraints prevented us from addressing all of them.
We have compiled a comprehensive list of the unanswered questions and provided written responses. You can find the complete list of answers below in comments.
If you have any further inquiries or feedback, please don't hesitate to reach out to us. We will be glad to assist you.
Thank you, and we look forward to connecting with you again in future webinars!
Best regards,
Pipedrive team
Tagged:
Comments