Webinar Q&A: Pipedrive Product Talk: Latest innovations at Pipedrive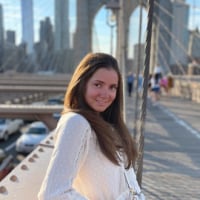 Dina Osman
Posts: 60




Hello, everyone!
We would like to thank all the attendees of last week's webinar. Your active participation and engagement through asking insightful questions made the session truly valuable.
However, due to time constraints, we regretfully couldn't address all the questions during the live session. Nevertheless, we are committed to providing you with the answers you seek. As promised, we have compiled a list of the unanswered questions below. Additionally, we will continue to add more answers in the comments section in the coming days. We appreciate your understanding and patience.
We look forward to your continued support and engagement in our future webinars.
See you at our next exciting session!
Best regards,
Webinar team
⬇️⬇️⬇️
Can you make Pipedrive more IPAD PRO Friendly?Many salespeople work in the field on IPAD's and we cannot create smart documents while on an IPAD. Additionally some of the functionality does not operate effectively on IPAD's
Hello! We have this in our research roadmap for Q3 depending of the user needs and request we will plan to have a mission after that when needed.
Hi, will you send us the presentation because I see that it has links that I would love to check
The only link in the presentation was the Automatic Assignment tutorial, which you can find in Pipedrive Academy by clicking here
Simple Carplay / Android Auro integration for us on the road
Great idea but currently it is not in our immediate plans. Our current focus is to make the current app more reliable and easier to use.
How can we use current functionality to create an account based sales strategy?  Linking offices within the same company, etc.
Please provide us with additional context.
When will Projects be added to the Mobile App?
Native support for Projects is not in our immediate plans. BUT we have some experiments in mind by using responsive web.
When will being able to create recurring activities go live?
Hi, at the moment there is no plan to build the native recurring activities functionality in Pipedrive. We had explored it last year and due to its high complexity, we had decided to let users rely on the calendar-sync functionality to schedule recurring activities from external calendar. This is the only workaround.
When will we be able to access a Project from inside an Activity?
Hi Christy, there are no immediate plans at the moment for this functionality. Since Projects is a new feature, we are still learning how our users use it. We will plan any future improvements with Activities towards the end of the year. For now, if you are working with Project Activities, then we'd recommend you work within the Project space. Thank you!
HTML specifically to Signatures.
Hi Andy, We don't have immediate plans to add HTML to signatures at the moment. But we are exploring HTML capabilities for next year's roadmap.
Would love to see a memo tab, where notices or weekly news letters can be posted and kept in one spot instead of so many emails!
We have a history view, you can access it via the "view all" button in Sales Assistant. There will be all history of notifications and recommendations for the last 30 days.
When will packs launch please?
Packs add-ons are already available (Professional plan customers only)
When will we see Leads in the Mobile App
Leads are already available in Mobile app. Leads inbox is under More (3 dots) menu.
Tagged:
Comments