🏅 Moments of success: Luis Carlos Rojas, Saleslatam México 🇲🇽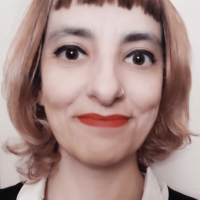 Inês Batata
Posts: 2,209




We've been asking salespeople, industry professionals and entrepreneurs to share their breakthrough business moments as part of our Moments of success campaign. 
@Luis Carlos Rojas, a salesperson at digital consulting agency Saleslatam México, needed help to achieve his goals. After learning the importance of CRM, Luis started closing more deals than ever. Read on to learn how he did it.
"As a seller, my main problem has always been managing information. 
As a beginner salesperson, I wanted to go further. But I had difficulty reaching my goals, complained about my managers and believed they asked for too much – more than I could do.
One day, I learned about the importance of CRM. I realized I needed tools as big as my dreams and goals to go far. So, alone and with little in my wallet, I decided to believe in myself and what pushed those dreams.
After only a short time using a CRM, it became a habit. From that habit, I started getting good results. My day-to-day has become: If it is not in Pipedrive, it doesn't exist!
Thanks to Pipedrive, I close much faster than ever before. Moreover, before using Pipedrive, I didn't even close so many deals!
Pipedrive has made me a salesperson with good habits. And without a doubt, I'm much more organized than before."
Luis Carlos Rojas - Saleslatam México
🚀 Ready to share your moment? If you're a Pipedrive user, tell us your story for the chance to inspire your community, raise your company's profile and win a $250 Amazon voucher.