Webinar Q&A: Leveraging Pipedrive Insights for data-driven decisions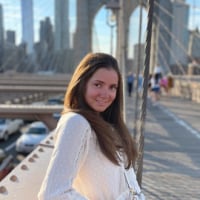 Dina Osman
Posts: 60




Hello everyone! ☀️
We wanted to extend our heartfelt gratitude for your participation in last week's webinar, "Leveraging Pipedrive Insights for Data-Driven Decisions." Your presence contributed to the success of the event, and we are truly appreciative of your engagement.
If you missed our webinar, you can find the recording below. ⬇️
We were delighted by the insightful questions that were raised during the session. Your eagerness to learn and your thoughtful inquiries are what make these webinars so valuable.
As promised, we have been diligently working on addressing the questions that were asked during the webinar. You can now find the answers in the comments section below.
Have a beautiful day!
Webinar team
Comments