🏅 Moments of success: Karolina Deak at John Charcol, UK 🇬🇧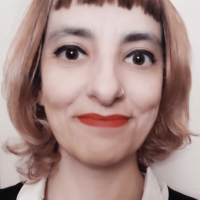 Inês Batata
Posts: 2,209




We've been asking salespeople, industry professionals and entrepreneurs to share their breakthrough business moments as part of our Moments of success campaign. 
@Karolina Deak, a sales advisor at mortgage firm John Charcol, moved from Hungary to the UK to explore new challenges. With support from her managers and colleagues, Karolina found the confidence to achieve her goals. Read on to learn more!
"In 2014, I left Hungary to seek new opportunities in the United Kingdom. After working in customer service roles, a remarkable opportunity came my way – the chance to join the prestigious mortgage firm John Charcol. 
In June 2021, I began my career in a processing role at the firm. Determined to seize the moment, I immersed myself in learning and sought guidance from experienced professionals. 
Within a year, I was promoted to the sales team. I aim to progress as a mortgage advisor, driven by the prospect of helping others.
Throughout my journey, the unwavering support from my managers and colleagues has been invaluable.
My advice to those seeking their breakthrough is to embrace every opportunity, dedicate yourself to continuous learning and surround yourself with supportive colleagues who inspire and uplift you.
Remember, success is not solely defined by personal achievements but also by your impact on others."
Karolina Deak
John Charcol
🏆 Ready to share your moment? If you're a Pipedrive user, tell us your story for the chance to inspire your community, raise your company's profile and win a $250 Amazon voucher.