Webinar Q&A: Pipedrive Product Talk: CRM innovations to unlock sales success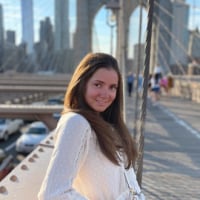 Dina Osman
Posts: 70




Hello Pipedrivers! ☀️
We would like to thank everyone who attended our recent Product Talk webinar we conducted on October 17th. Your presence and active participation made the event a tremendous success.
During the webinar, we received an overwhelming number of questions, and while we tried our best to address as many as possible in real-time, regrettably, we couldn't get to all of them.
As promised, we have compiled answers to the questions that were left unanswered during the live session, and you can find them in the comments of this post. We hope these responses provide the clarity you were seeking.
We appreciate your suggestions, comments, and critiques, and we are committed to using this feedback to make our future webinars even more helpful and interesting for you.
If you missed our webinar, here is the recording for you ⬇️
Have a beautiful day!
Tagged:
Comments