Automated Sales Territory Management on Pipedrive from WeMapSales!
Shilpa Damle
Member
Posts: 7


Territory Management: Learn more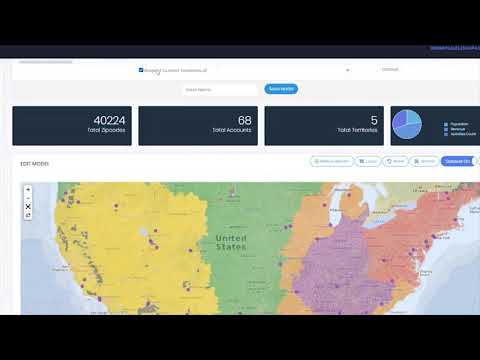 https://youtu.be/SllSHgsSKmU. 
Get free 90-day trial via Pipedrive Marketplace.  Access Link: https://marketplace.pipedrive.com/app/we-map-sales/6df8d296bdf3bf50
Sales territory management is critical for driving sales efficiently and it can also boost your sales team's morale by creating balanced territories with fair revenue generating opportunities.  
With a 90-day free trial, experience what WeMapSales App can do for you:
1. Create territories in minutes, taking multiple factors and drivers into account
2. Balance, rebalance and compare territory models as many times as you need, to select the best one for you
3. Respect exiting territory design to minimize disruption to your sales teams
4. Create custom sub-territories within a selected region
Comments