Download Our State of Sales Report 2019-2020 for Insights into How to Improve Your Chances of Sales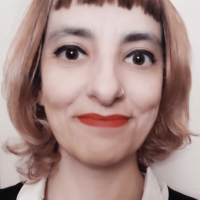 Inês Batata
Admin
Posts: 2,913




COMMUNITY MANAGER
This free 50-page report contains dozens of insights into the working lives of salespeople, sales managers and business owners who manage sales organizations, and reveals how you can improve your chances of sales success.
We interviewed 1,000 salespeople, sales managers, business owners and  Pipedrive customers about their experiences in the sales industry.
We conducted this survey between December 2019 and January 2020, when no one could have foreseen the true extent of the COVID-19 pandemic and the impact it has had on the business world. However, we believe that it still tells an important story, one which holds true today and will continue to do so as businesses around the world adapt to the challenging global economic fallout.
Download the report here, where you can also read on for some of the discoveries we have made and to watch a quick video for some of the key results.
 
Tagged: