Roofer Business Setup Suggestions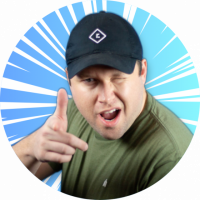 Jeremy Gulley_11062
Member
Posts: 88




Hello All,
I wanted to try and get some advice/feedback for setting up my CRM for a roofing company. I love the community and I feel like throwing this out there will probably help my implementation process. 

Currently, I'm working on a Pipedrive setup process for a small roofing company with several unique needs (as always). First, they want to be able to text keywords into a single phone number and have deals be created and assigned to specific owners based on what keyword is texted in. For example, if the potential customer sends an sms to the number with the word "Tom", a deal will be created from the phone number that sent the text, with the owner as "Tom". I think I have this being worked out as I'm having several companies build custom integrations and I'm hoping to have follow up soon. 

Also, the roofing company I work with uses many different insurance adjusters and subcontractors all the time so I've added these "contact" fields for Adjustor & Subcontractor to each deal. 
Lastly, they want all calls and texts incoming or outgoing to log in Pipedrive somehow and I have yet to choose a solution for this so far. 

Keep in mind the company is made up of about 20 people, including 13 door knockers / cold callers (meaning the logging solution has to be mobile applicable), 4 roof foreman's (meaning the logging of information has to be as automated as possible and EASY for an older generation to understand and do), 1 CPA (meaning quickbooks integration if at all possible would be ideal), 1 head of strategy & brand (meaning as much reporting as possible would be ideal) and finally 1 owner (always assuming everything will integrate perfect and there's no possible fallout). 

I'm hoping to use this post as an overall "hey don't forget to add this field" or "hey, if you're implementing for a roofer, i've found this is a best practice". Please let me know anything I should know jumping into this. And feel free to ask any questions as well. I'd love to create some good conversations on how to do this so I can build on this customer and create use cases for MANY MANY more. 

I'm sure the community has many examples of successes that might help. Also, I did look into a CRM specifically built for roofer and signed up for a free trial of JobNimbus. I keep hearing this one is highly used in the small business market for roofers but, I'm determined to push Pipedrive over this.

If you take a look, I want to make sure all the features in this system are incorporated into my layout with Pipedrive if possible. Thanks in advance and please give any advice or ask any questions that come to mind. If you'd rather email or call me direct, my email is [email protected] and phone is +1 (720) 277-9507. I appreciate everyone's thoughts and opinions here!
Comments