📽️ Video recap: Philippines Sales Community Virtual Meetup (Oct 8th, 2020)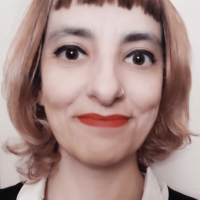 Inês Batata
Posts: 2,169




Hi everyone!
If you couldn't make it to yesterday's live session or you'd like to watch again, here's the recording of our very first Philippines Sales Community Virtual Meetup:
https://pipedrive.hubs.vidyard.com/watch/jgsrgNhwTyEUAZUoENtCsx
We'll also be posting the questions from the chat in this post's comments and @Amir Tohid will reply to them. Feel free to leave your own comments and share tips, this is an open discussion.
Once again, thank you all for coming and remember to bring more of your business partners or friends into the Sales Community, so we can all learn more and be better at sales. 
Comments