Discovering Pipedrive Insights using Tableau
Amit Sarda (AmitSarda.xyz)
Member
Posts: 1,353




CONSULTANT
Sometime in July, I shared a Tableau dashboard that I had built using the Deals data from Pipedrive. It is proving to be incredibly useful for clients I work with.
A few(!) people liked it and I decided to package it in the form of a digital product:
Snapshots of Tableau dashboards ($0)
Just an eBook ($100) in the form of a Notion document: You get added to the LIVE Notion document as a Guest.
Sample Tableau Dashboard ($250): A copy of the Tableau dashboard for you to quickly get started by plugging your own data into this dashboard.
Both ($350)
SAMPLE TABLEAU DASHBOARD: https://bit.ly/pipedriveinsights
WHY TABLEAU DASHBOARDS ARE INCREDIBLY POWERFUL?
Check out this tutorial: https://bit.ly/ioradtableau
Any feedback or questions, please feel free to DM.
Snapshots of dashboards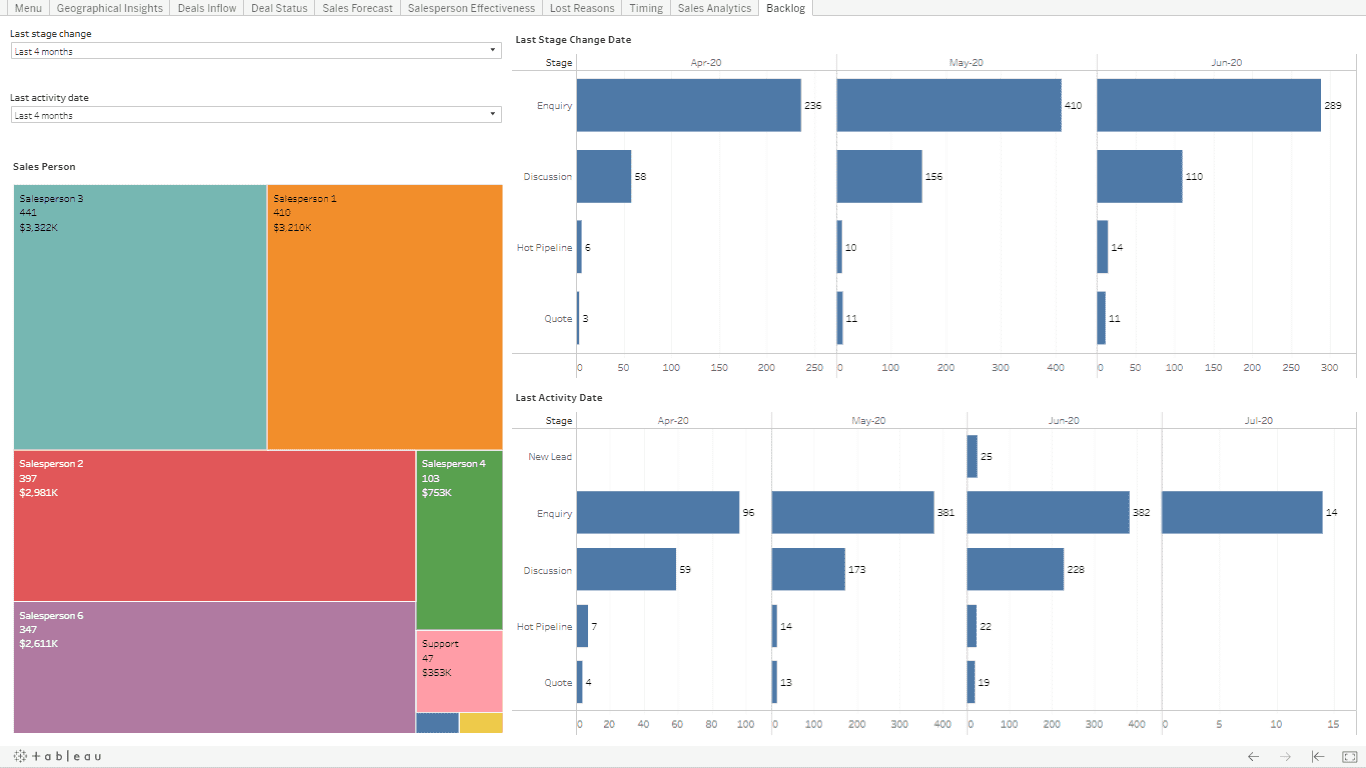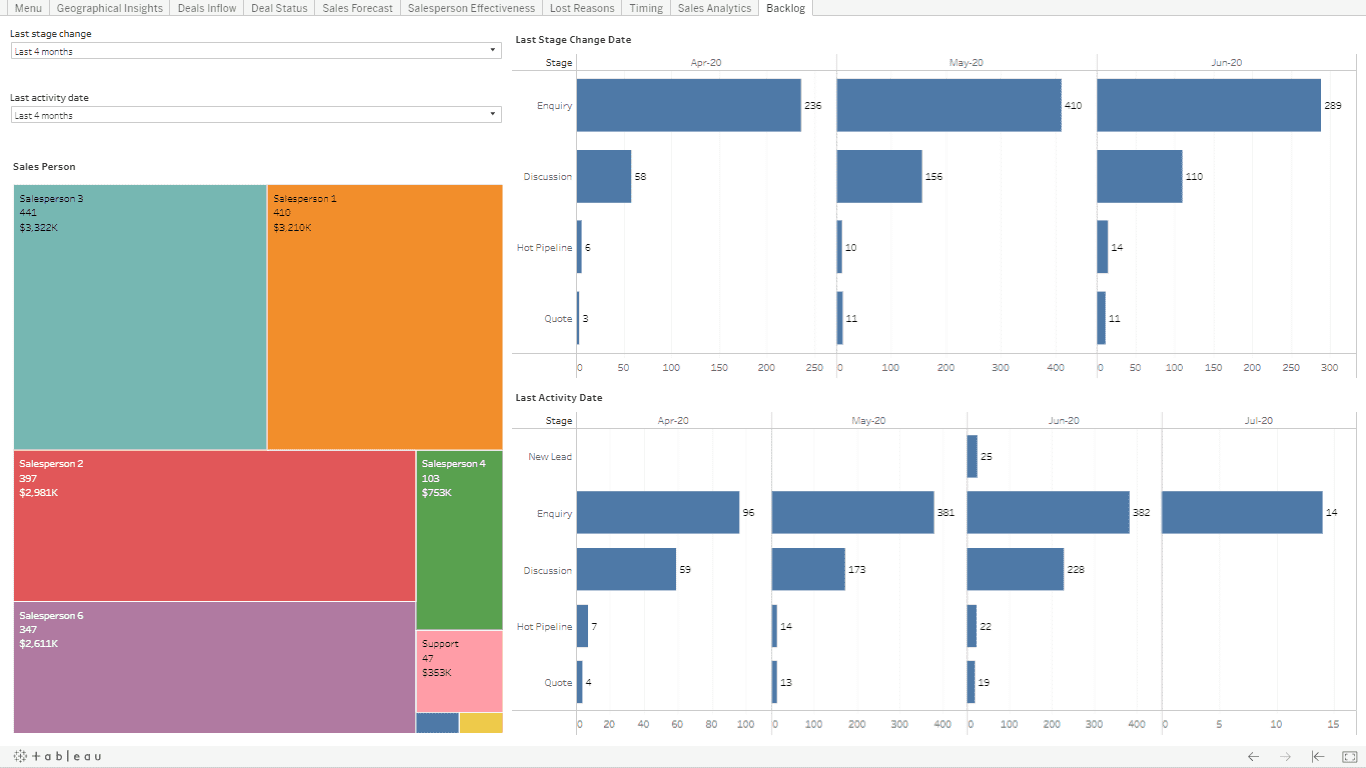 Comments