Mapping new leads/deals to existing organizations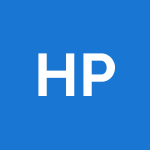 Haley Peloquin
Member
Posts: 9


Hi Community!
We want to have our web forms create a new deal, but not a new organization.
Right now, every new web form creates a new deal. (great!) BUT I don't want it to create a new organization if there is already one live! Is it possible to map this lead (create a look-up) and have them merged vs creating a new one?
EXAMPLE: Lead is Nike looking for more advertisement space. I want Nike to not duplicate as a new organization, but map to the existing one.
If there is any other way forward with this please advise!
Thanks in advance for the help!
Comments