LOVE the Mobile Application - 1 request?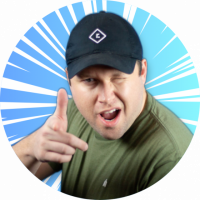 Jeremy Gulley_11062
Member
Posts: 88




Hello Pipedrive Team! 
First, I want to quickly point out that I've never seen such an intuitive yet powerful CRM application! I'm extremely impressed on how well the Pipedrive application can handle so much data and continue to make access easy and quick, so thank you!
I'm wondering about the current integration with Whatsapp and if this is able to be replicated to other integration partners? I love the option to turn on or off Whatsapp to allow for calling into a different dialer as we'd really like to stay away from calling from our personal numbers. We've switched our org over to Simplii's integrated phone solution and we LOVE the success we've had so far but, I'm wondering if it's possible to work with partners to find a deeper mobile integration as well? I'd like to see a switch (like the whatsapp option) that can toggle my Simplii mobile application to dial out then push me back to my Pipedrive application to log the call notes. Let me know your thoughts or how we can accomplish something like this. 
Comments