The most simple thing to remember for being a better salesperson!
Shobhit Gaur
Member
Posts: 127




Sahil Mansuri, CEO of bravado and previously VP of sales at multiple SaaS companies thinks there are no simple answers to questions like "How can I be a better salesperson?" & "What are the qualities of a good salesperson?" 
In this interview he talks about learnings from his 11 years of sales journey, starting from an individual contributor to becoming a founder now. 
For individual roles - focus on being the best (hear podcasts and constantly see where you can improve). Be the best in your team, then in your company, and build your brand in the industry. 
For Managers - Focus on training with genuine care. Your team will really listen to you if they respect you. 
For Executives - The major focus has to be on strategy 
Sahil also talks about his learnings that came from failing and making mistakes.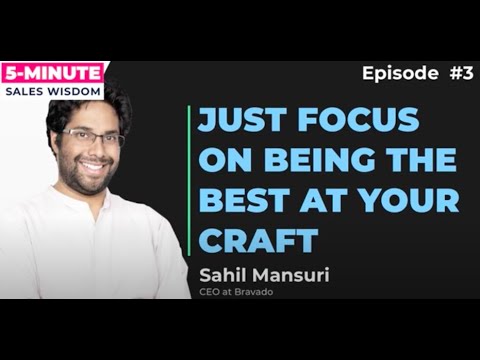 https://www.youtube.com/watch?v=gu70Ly3uAf4
You can find Sahil at - https://twitter.com/svmansuri 
If you have a sales team and want to generate more revenue, check - https://outplayhq.com/
Tagged:
Comments