Perfect way to answer - "Is your product better than your competition?" ✨
Shobhit Gaur
Posts: 136



We have John Barrows, founder of the amazing JBarrows Sales Training telling us his approach to answer 'how is your product better than your competitor?' without belittling or talking bad about your competition.
He tells us people use only 10 ~  20% functionality of the products they buy and he believes that's what people look for, when they are buying products as well. It is important to figure out the top 20% of the needs/objectives/priorities of your prospect and pitch the most relevant feature of your product to them. John wrote a great post expanding on the 20% method - https://jbarrows.com/blog/sell-the-20/
He also shares a great example of how Burger King tackled the dominance of Mcdonald's using the same strategy. 🍔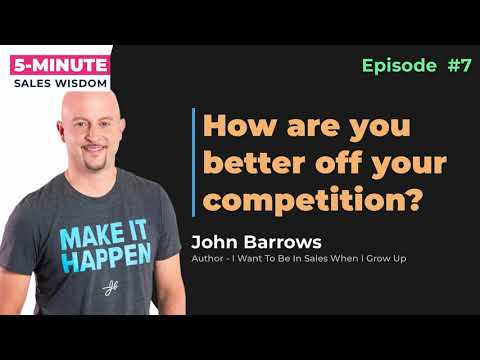 Brought to you by Outplay - the highest rated app for multi-channel sales outreach app on the Pipedrive Marketplace.
Tagged: