Deal/Lead automation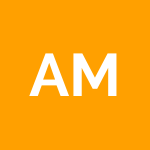 Hi
I'm new to pipedrive, but trying to figure out how to automatically move deals through my pipeline – not based on activities. 
For example, when my customers have filled out an online registration form on my website, I would like the deal to move to a new stage.
The obvious way I thought to do this is:
TRIGGER: Organisation label changes to > e.g. Signed-Up (Due to an integration that changes the label)
ACTION:  Deal if deal_stage = e.g.Contract Sent AND linked organisation_label = Sign-Up >> Move Deal to Stage XX
However, all actions on deals (delete, update, etc.) require that you choose a specific deal!?
But why would you make an automation for one deal – or lead?
I feel it's a pretty basic automation, so I might have missed something?
Thanks in advance,
Simeon
Tagged:
Comments