Goals - Personalising the set up for a goal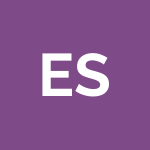 Hi! The new goals function in Insights is a nice addition, however there is room for improvements. 
Currently, you are quite limited in what you can set up a goal for, and in what way you want to set it up. One example is, when setting up the 'count' won deals goal for a quarter, you would have to set up 4 different goals to show the yearly overview of the goal. It would be so much more useful to have one goal, with 4 quarters in it that show the individual goal per quarter. In addition to that, it would be really useful if you can have the yearly overview for the quarters with an option to set up different values for the quarters (eg: Q1: 1  -  Q2: 5  -  Q3: 8  -  Q4: 12). Now you can only select 1 value.
How could this be set up? - The same way you can set up a payment schedule. For a payment schedule you can manually set up the time span and interval for the schedule (in this case that would be the goal) and you can manually fill in the amount of the payment (in this case that would be the number/value of the goal)
this situation only describes one goal, but I think this is really useful if it can be applied to every goal. Also, is there a goal coming up for subscription revenue and other revenue related aspects? 
I hope that what I described is clear, and I hope to see some updates on goals soon! 
Comments