🏆 🇩🇪 Success Story: How a six-person team manages all their leads, deals and suppliers on Pipedrive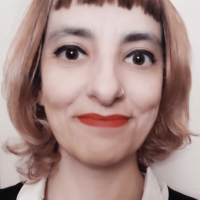 Inês Batata
Admin
Posts: 2,925




COMMUNITY MANAGER
https://pipedrive.hubs.vidyard.com/watch/jM79sFsN5p8cXd9uRWnucX?autoplay=1&muted=1
⚙️ Click the cogwheel for subtitles in English, German, French, Spanish and Portuguese.
@Bernd Auer from PD Experts caught up with CEO of Charterbar Yachting @Ümit Uzun to discover how the Germany-based yacht charter company is benefitting from Pipedrive.
After their previous sales management process broke under the weight of new leads, Ümit and his team easily migrated to Pipedrive and, with Bernd's help, created a customized, streamlined process. 
Tag Bernd and Ümit in the comments below to get in touch with them!
Apply here to have your success story featured. You don't need to be a Pipedrive user, we just want to share your wins! 💪
Comments