Error on PipeDrive Calendar reporting?
I normally have a browser tab opened up to my PipeDrive Calendar all day long to check my progress.  
Today, I was reviewing my activities in this calendar to get my itinerary set.  When I got my emailed itinerary,  it showed an event that was not showing on my PipeDrive calendar tab.  I went back to the deal that this was associated with, and saw the activity reporting,, but it was not on my PipeDrive Calendar.  I also looked at my linked Google calendar and saw the event listed properly at the correct time slot.  I had almost missed an important appointment.
Anyone else had any issues with the PipeDrive Calendar not showing events?   See below pictures.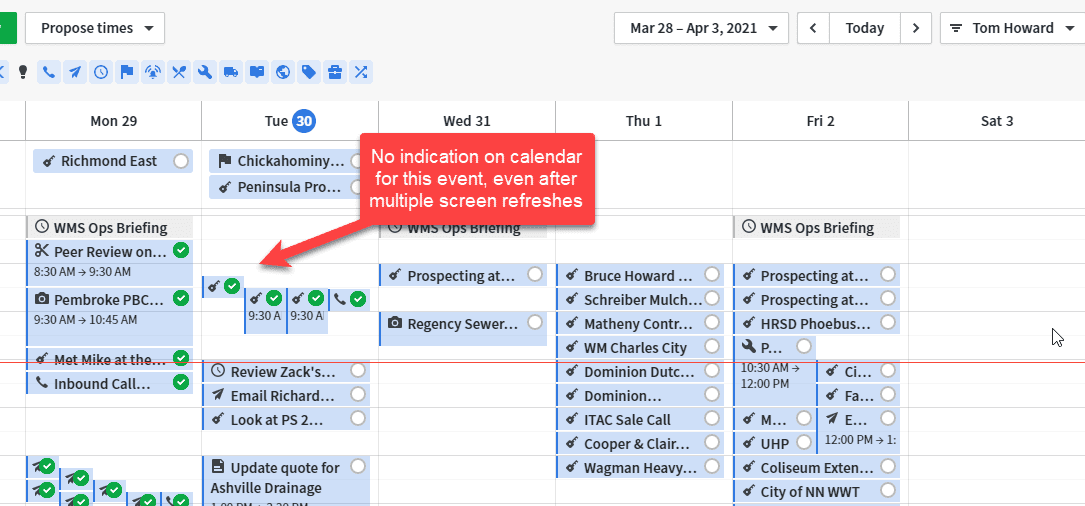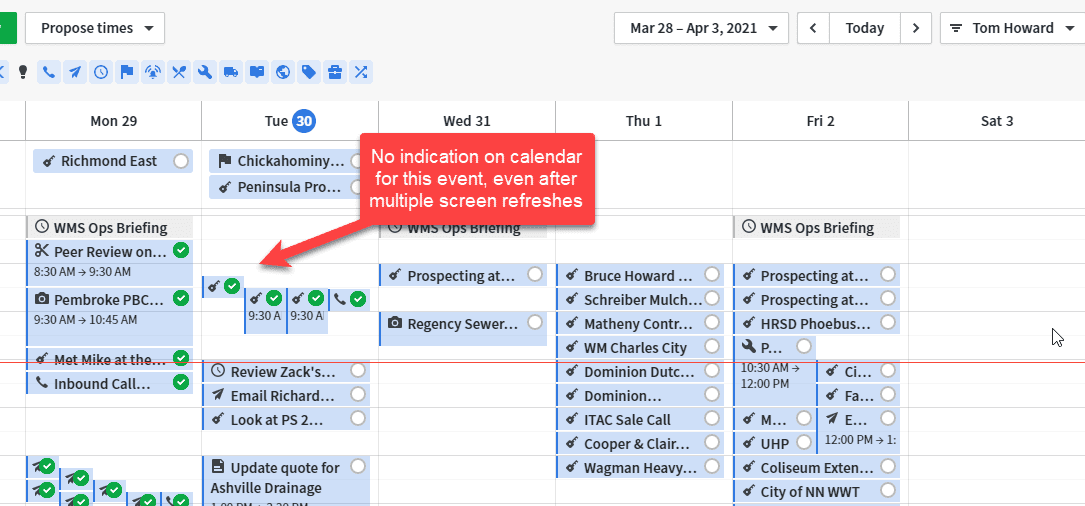 Tagged:
Comments