Wrong Translation: 'Name' in Pipeline editing
Greetings,
I'm reporting a Korean translation error in editing pipeline stages.
When I tried to edit a stage name, I found a label '고객명'. 
This translation is misleading because '고객명' means 'the name of customer.' Would you please change it to '이름' which means just 'name'?
For your information, the English version has a label 'name' for this item.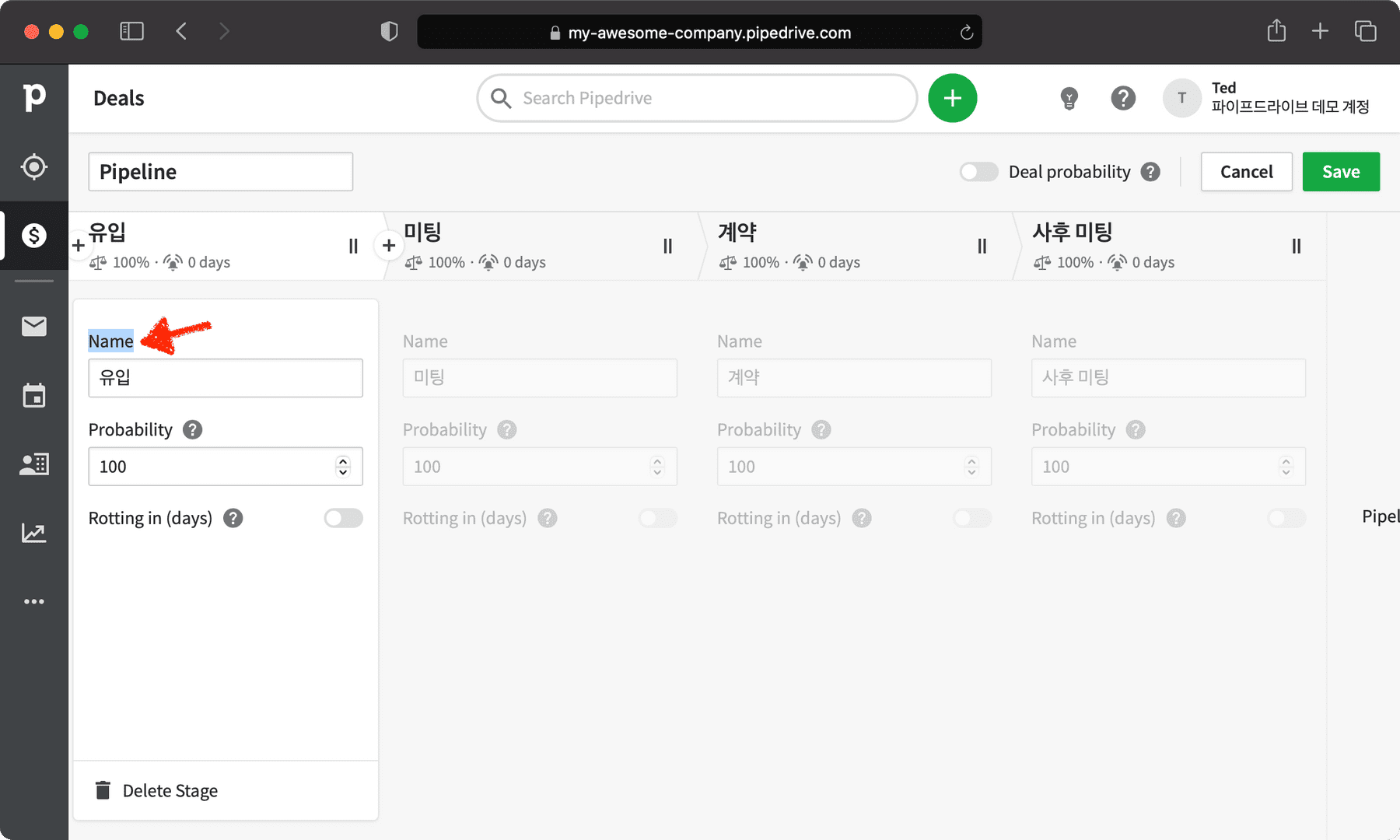 Hope it helps.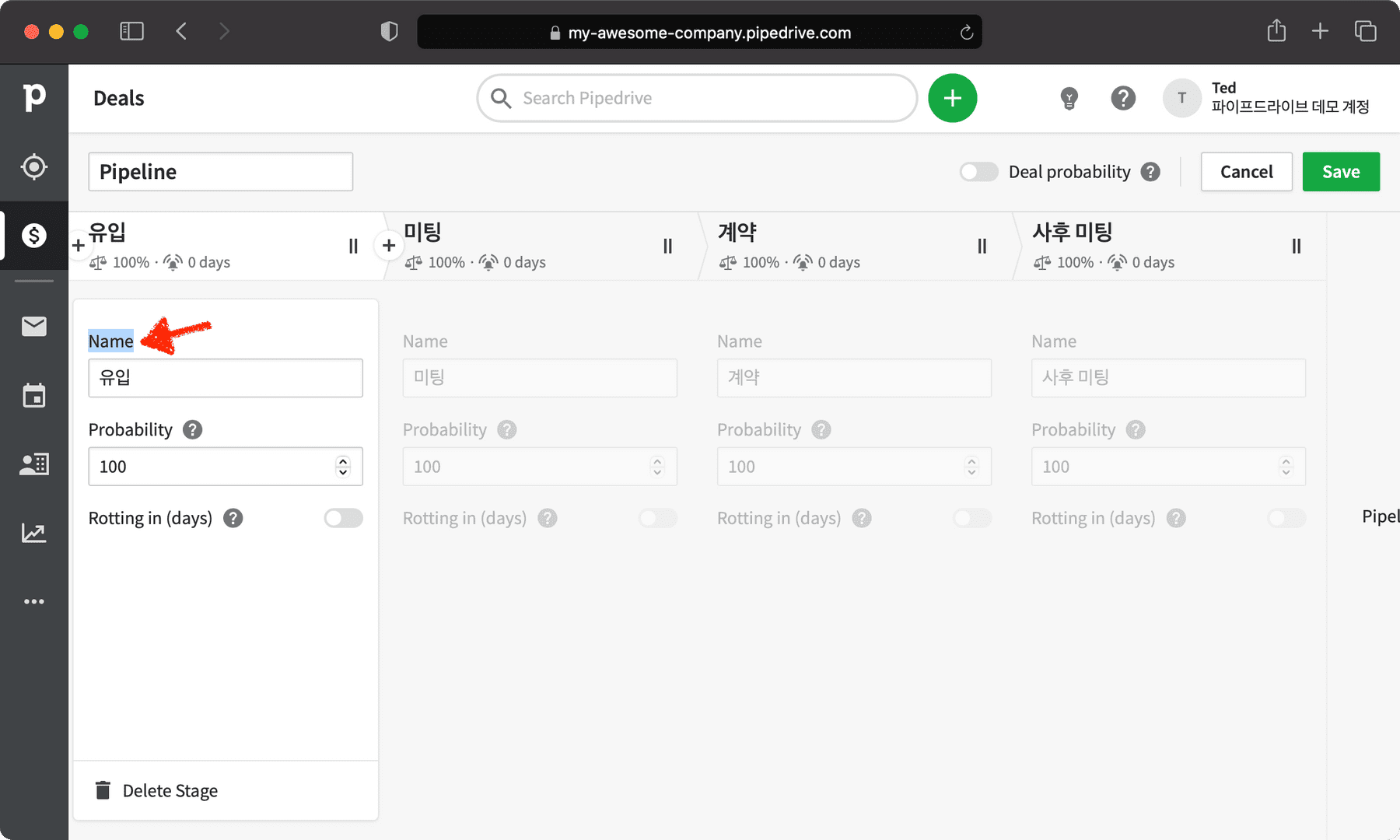 Tagged:
Comments