"Goal" reports should be able to be set in different timeframes separately.
Currently, in GOALS, you can only create one report with one timeframe, and cannot create similar goals for different timeframes and different numbers.

For instance, if I create a Yearly goal for a sales person, I cannot create also a Quarterly goal for that person without having to change the period.
That could work for sales persons who have the same goal for each quarter, but it does not work when each quarter have different sales objective. 
It also prevents from creating a report that shows the overall yearly target, and sub-goals under it showing the quarterly (or monthly) target, giving more granularity to the report. 
Generally speaking, a performance review will need a top-down review, from the overall yearly target then go into more details to see what went well or wrong.
I don't understand why there's a restriction on the number of reports we can create, especially since those are NOT duplicates, but actually different reports with different numbers and different timeframes. As long as any criteria is different, there should not be any restriction, since it is by definition different (therefore not a duplicate).
I Hope the Pipedrive Product Team will be able to solve this Design issue soon.
An example below: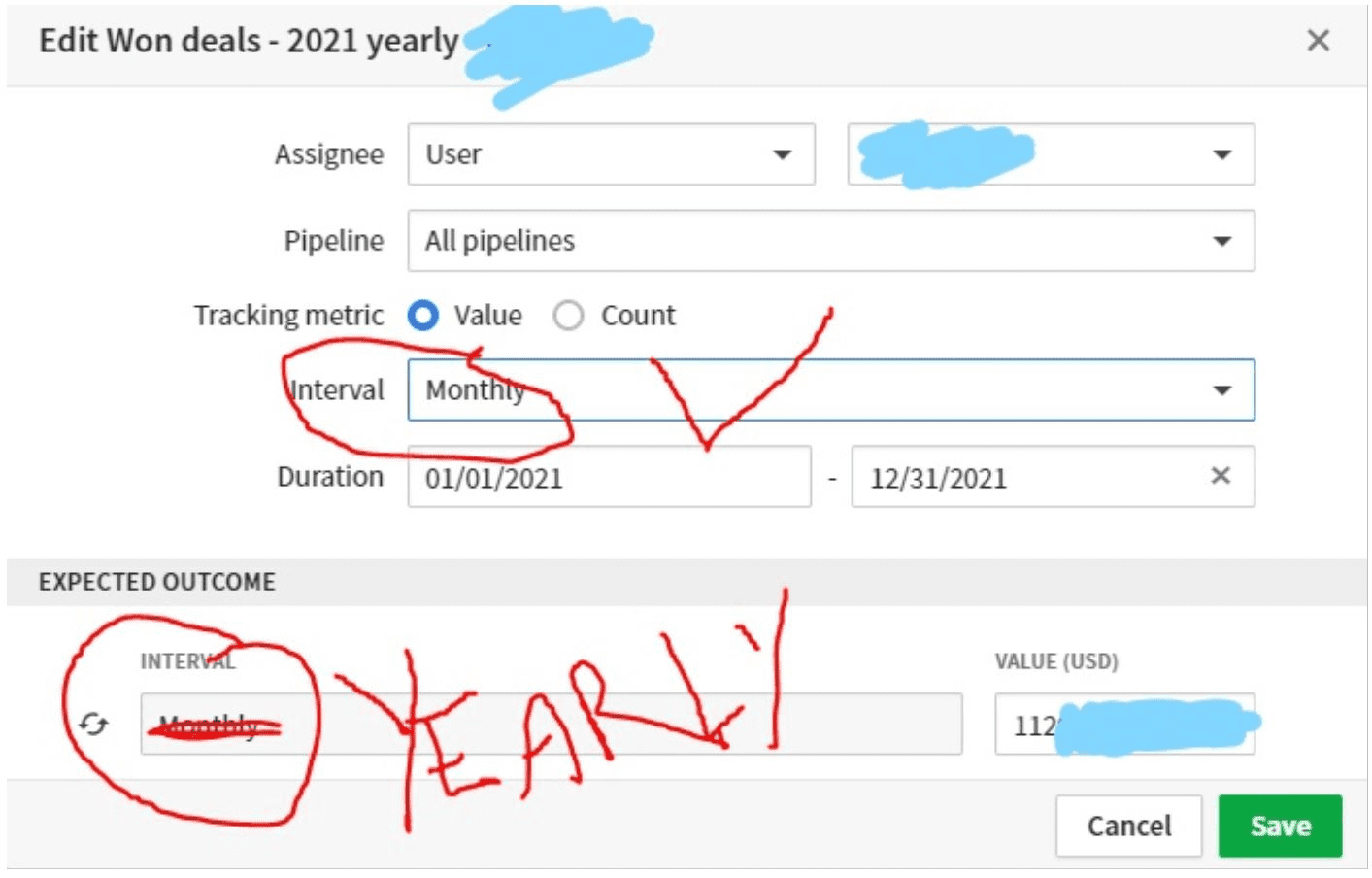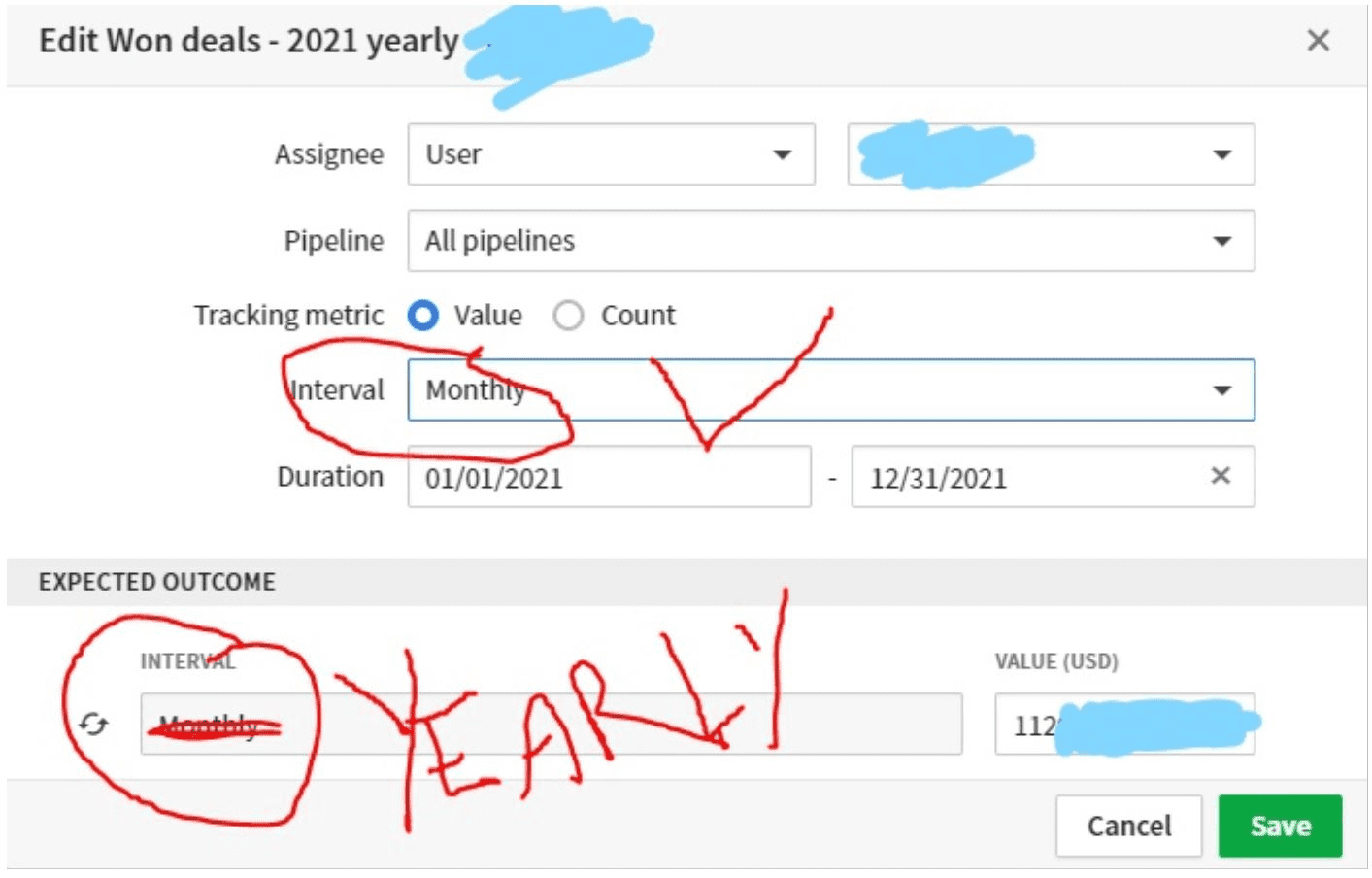 Tagged:
Comments